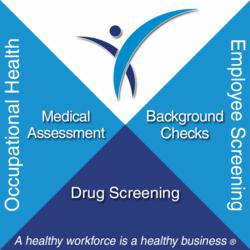 (PRWEB) March 11, 2013
With an unemployment rate of 7.7% that has shown little change since September 2012, employers who are in a position to recruit, hire and grow must take additional precautions. Large pools of unemployed, currently at 12 million, are likely to apply for jobs outside their field and embellish their educational and work history. Only a comprehensive pre-employment screening program with background check reporting and drug tests can help HR professionals find the best.
At a time of limited credit, companies must pay closer attention to their Return on Investment (ROI) and make sure their expenses are contributing to the bottom line. The largest investment any company can make is on their employees, and this can be a very simple calculation. The secret to achieving that ROI on your workforce is to reduce turnover, hire qualified applicants, and maintain a productive, drug free environment.
At minimum wage, replacing an employee costs over $ 3,500, and this number grows exponentially as businesses recruit for high paying and specialized fields. If a company is regularly hiring applicants who do not have the skills to fulfill the position, each replacement is draining the budget. A background check can verify an applicants educational and work history as well as verify their professional license. Just because an applicant read enough Wikipedia articles to know about corporate income taxes does not mean they will know the difference between an 1120 Schedule M-3 verses an 1120 Schedule H.
In the past, such verifications were time-consuming and expensive to manage in-house. As part of any pre-employment background check, a verification package will do the investigative work for a low cost, but return accurate and valuable information. With a click of a mouse, an office administrator can verify an applicants education and work history, professional license, social security number, and eligibility status from hundreds of government agencies. All for a cost of less than the applicants first day of work.
Once a company makes a smart hiring decision, the process does not stop. In addition to continuously monitoring your employees criminal record, a drug test can paint a picture of what to expect. SHRM studies show that illicit drug abusers lead to higher workplace injuries, fraud, and loss of productivity.
During this recovering period, businesses must pay attention to those who they hire. If a workplace is the most valuable investment, then proper due diligence should be done to ensure that only the best and most qualified join a companys rank.
Mobile Health is an employee screening company in New York City specializing in pre-employment physicals, drug screening, background checks, and other medical assessments. Their 6 locations across the New York and Long Island region services over 250,000 individuals from 350 organizations. http://www.mobilehealth.net