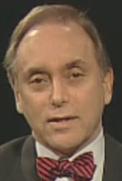 (PRWEB) December 01, 2012
Lawrence Parks has been appointed to TheGoldStandardNow.org, a project of the Lehrman Institute. Institute founder and Chairman Lewis E. Lehrman said, Dr. Parks has been a leader in educating Americans about the evils inherent in our current fiat money system and about the benefits of an honest monetary system. As a writer, broadcaster, and a noted monetary policy expert of such stature as to have been called as an expert witness before the House of Representatives Subcommittee on Domestic Monetary Policy, he has helped Americans understand what a true and honest money system looks like and how it would benefit all working Americans seeking opportunity.
Upon accepting the appointment, Parks said, With the monetary system we have now, the careful saving of a lifetime can be wiped out in the blink of an eye. It is urgent to change our monetary system before it implodes. It is an honor to be associated with Lewis Lehrman in achieving this goal.
TheGoldStandardNow.org is a website that provides information about the classical gold standard. The site provides key writings, historical information, breaking news, featured articles from the world media and frequently updated original content.
Dr. Lawrence Parks is the Executive Director of the Foundation for the Advancement of Monetary Education (FAME) and a leading proponent of the fight for honest money. A student of money for more than 30 years, Dr. Parks also studied with free-market economist Murray Rothbard. Dr. Parks is a frequent speaker on what he calls "The Fight for Honest Monetary Weights and Measures." Dr. Parks is the author of What Does Mr. Greenspan Really Think?, an easy-to-read book about how our monetary system works. Lawrence Parks's writings have appeared in Pensions & Investments, The Economist, The Washington Times, The Freeman, The Free Market, American Outlook, The United States Congressional Record and National Review. Having broad experience in academia, business and finance, Dr. Parks also holds a Ph.D. in Operations Research from the Polytechnic University.
Currently serving as senior advisors to TheGoldStandardNow.org are Lewis E. Lehrman, founder and chairman of the Lehrman Institute; economist and financial editor, Paul Fabra; Sean Fieler, chairman of the American Principles Project; John D. Mueller, Director of Economics and Ethics program at the Ethics and Public Policy Center; author and journalist, James Grant; economist Steve Hanke; economist and author Judy Shelton; free banking advocate and Professor Lawrence H. White; and as advisors Ralph J. Benko, author, columnist and editor of TheGoldStandardNow.org; Brian Domitrovic, author of Econoclasts: the Rebels Who Sparked the Supply-Side Revolution and Restored American Prosperity and Forbes.com columnist; author Jeffrey Bell, policy director of the American Principles Project; Monetary Policy expert Rich Danker, Project Director of Economics at American Principles Project; Forbes columnist Charles Kadlec; analyst Christopher K. Potter, President of Northern Border Capital Management; conservative leader Frank Cannon, President of the American Principles Project; RealClearMarkets editor John Tamny; and Frank Trotta, President of the Lehrman Institute.
About The Lehrman Institute

The Lehrman Institute is dedicated to public policy, educational and historical research. It was founded in 1972 by Lewis E. Lehrman. The Lehrman Institute has sponsored a wide range of research and discussion in the fields of economics, historical research, foreign policy, and urban policy. TheGoldStandardNow.org is a news and commentary aggregator focused on domestic and international monetary policy issues.