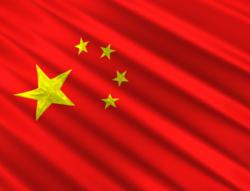 New York, NY (PRWEB) November 14, 2011
Profit Confidential, the popular stock market and economic e-letter, says today that Europes request for financial aid from China instead of the U.S. is proof that the balance of world economic power is shifting from the West to the East.
According to Profit Confidential, Only 10 years ago, if a European country were to get into financial trouble, the first help phone call would have gone to the West, to America, to Washington. Fast forward just a few years, and Frances President Nicolas Sarkozy is publicly seeking help; not from the United States, but from China. The Europeans are turning to Beijing.
Profit Confidential says that, back in 2001, the economy of the U.S. was 7.8 times bigger than Chinas economy, if we look at the GDP of both countries that year. Last year, the U.S. economy was only 1.7 times bigger than Chinas economy, again according to GDP numbers. Our economy is simply growing slower, as Chinas economy grows faster. But it gets worse. Our national debt is equal to about 100% of our annual GDP. Chinas national debt equals only 17.5% of its annual GDP.
Michael Lombardi, lead contributor to Profit Confidential, writes, While the U.S. spent the past 10 years invading Afghanistan and Iraq, bailing out homeowners who took out loans they never should have qualified for in the first place, because government oversight was lax, and bailing out Wall Street and big banks that made loans they should have never made, again due to lack of government oversightChina has been busy either buying or financing strategic world assets. Be it the precious metals, infrastructure, or strategic non-Chinese companiesthe Chinese have been busy either buying them or financing them. In the end, I believe China will become the white knight of Europe. With $ 3.2 trillion in reserves, who else has the money to become the lender of last resort for Europe anyway?
Profit Confidential, which has been published for over a decade now, has been widely recognized as predicting five major economic events over the past 10 years. In 2002, Profit Confidential started advising its readers to buy gold-related investments when gold traded under $ 300 an ounce. In 2006, it begged its readers to get out of the housing market… before it plunged.
Profit Confidential was among the first (back in late 2006) to predict that the U.S. economy would be in a recession by late 2007. The daily e-letter correctly predicted the crash in the stock market of 2008 and early 2009. And Profit Confidential turned bullish on stocks in March of 2009 and rode the bear market rally from a Dow Jones Industrial Average of 6,440 on March 9, 2009, to 12,876 on May 2, 2011, a gain of 99%. To see the full article and to learn more about Profit Confidential, visit http://www.profitconfidential.com.
Profit Confidential is Lombardi Publishing Corporations free daily investment e-letter. Written by financial gurus with over 100 years of combined investing experience, Profit Confidential analyzes and comments on the actions of the stock market, precious metals, interest rates, real estate, and the economy. Lombardi Publishing Corporation, founded in 1986, now with over one million customers in 141 countries, is one of the largest consumer information publishers in the world. For more on Lombardi, and to get the popular Profit Confidential e-letter sent to you daily, visit http://www.profitconfidential.com.
Michael Lombardi, MBA, the lead Profit Confidential editorial contributor, has just released his most recent update of Critical Warning Number Six, a breakthrough video with Lombardis current predictions for the U.S. economy, the stock market, the U.S. dollar, the euro, interest rates, and inflation. To see the video, visit http://www.profitconfidential.com/critical-warning-number-six.
# # #