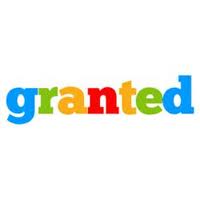 Pasadena, CA (PRWEB) May 09, 2013
The U.S. labor market continued to improve, with 165,000 jobs added in April, according to the latest Bureau of Labor Statistics report. Growth in the professional and business service sector reflected hiring trends on Granted.com.
Total U.S. employment rose by 165,000 in April, based on figures released by the Bureau of Labor Statistics. Job growth was not enough to affect the unemployment rate significantly, which went down slightlyto 7.5 percent. However, since January, this rate has declined by 673,000, or 0.4 percent, showing improvement in the labor market. When looking at the number of long-term unemployed, the numbers are even more encouraging: 3.1 percent of those in this category re-entered the job market. These are individuals who have been unemployed for 27 weeks or more.
The professional and business service sector was the biggest winner in the May jobs report, adding 73,000 jobs last month. The breakdown within this category was primarily in temporary help services, which added 31,000 jobs, followed by professional and technical services and management, which added 23,000 and 7,000 jobs, respectively. The demand in temporary help services is indicative of the fact that many employers are optimistic enough about the economy to begin hiring, at least on a contract basis, but perhaps not confident enough to invest in full-time or permanent employees. Professional and technical services, which includes sub-sectors like accounting, was predictably a strong area of employment last month, as many businesses and individuals hired outside accountants and administrative support to meet tax filing deadlines.
Employment growth in the professional and business service sector was mirrored in hiring trends on Granted.com, a leading job search website. Demand in administrative openings was up this month, with nearly 238,000 openings available at the time of this release. Granted is also seeing a need for workers with marketing skills; the site currently lists over 120,000 marketing-related positions. Within those two sectors, companies are seeking employees with mid-level to managerial experience, and preferably with a college degree in a related field, although many are willing to waive that requirement in lieu of equivalent experience. Demand for accountants also held steady this month, indicating that rather than hire contract workers solely for tax season, employers anticipate the increased workload to remain high even beyond April.
The latest job report shows that the job market is moving upward and onward, said Harrison Barnes. The reason that the job numbers are watched so closely is because they provide insight into the psyche of American businesses. When confidence is low or theres even a perception that things are bad or could get worse, no one hires. The fact that employment is picking up again, month after month, is a strong signal that the U.S. economy is recovering.
About Granted
Granted.com is a job search site based in Pasadena, CA. Its a part of the Employment Research Institute and owned by A. Harrison Barnes.