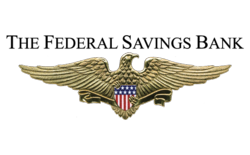 Chicago, IL (PRWEB) March 19, 2013
The Federal Savings Bank is pleased to echo the news that both housing starts and building permits posted greater than expected positive numbers for February. Housing starts climbed 0.8% from January to February to a 917,000 annualized rate. Building permits posted the highest reading in the past 12 months of 946,000 while the market expected just 928,000.
The positive news coming out today certainly thwarted some of the fear from The March National Association of Home Builders/Wells Fargo index which showed that homebuilder confidence declined for the second consecutive month in February. Despite the recent lack of confidence, mainly due to supply issues, not demand, The Federal Savings Bank is optimistic over a continued recovery.
Due to recent supply issues home values have continued to increased, eases credit standards, and causing banks to become willing to lend more. As prices increase and unemployment continues to post month over month declines, the Federal Reserve is bound to raise interest rates, especially after it intends to do so if unemployment reaches 6.5%. The Federal Savings Bank highly encourages first-time homebuyers to get pre-approved for a home loan now for two reasons. First, to secure a low rate while they are still available, second, to give buyers credibility when they are bidding on listings that are still affordable.
"First-time homebuyers are living in an age where we have decade low interest rates across all 50 states, and home prices remain low relative to 2007 levels" says Nick at The Federal Savings Bank. The loan officiers enoucrage perspective lien holders to get their personal finances in order an apply now if they are serious to buy a home because the approval process takes time where a listing may already get sold. To get started on a home loan application visit: TheFederalSavingsBank.com
Find More Federal Reserve Press Releases