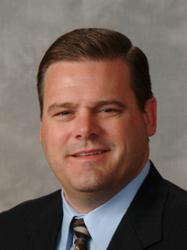 (PRWEB) October 23, 2012
CBE Group is excited to announce that Mr. Chad Benson, Senior Vice President and COO, will participate in the Public Field Hearing on Debt Collection, an event of the Consumer Financial Protection Bureau (CFPB) scheduled for tomorrow, October 24, 2012 at 10:00 am PDT.
The field hearing will take place at The Seattle Public Library, 1000 4th Avenue in Seattle, WA. The event is designed to create a forum for discussion on the debt collection industry, one of the many areas where the CFPB works to educate, consumers, enforce financial regulations and study related data ad trends. CFPB Director, Rich Cordray, will offer remarks, accompanied by testimonies from consumer groups, industry representatives and the public.
Bensons participation was requested as an industry representative, offering insight from the perspective of an agency in the accounts receivable management industry. Bensons years of industry experience is well-suited to provide value for consumer advocates.
CBEs COO Chad Benson said, I am honored to represent CBE at the field hearing. The CFPB, consumer advocacy groups and the collection industry can create a win-win outcome by modernizing outdated laws which govern the collection of consumer debt. We need to put consumer protection at the forefront of our discussions and find reasonable processes that truly protect the best interest of consumers.
About CBE Group

CBE has been in the accounts receivable management business since 1933 and currently employs nearly 1,000 people in three locations nationwide. Its corporate headquarters is located in Cedar Falls, Iowa, with additional facilities in Waterloo, Iowa, West Des Moines, Iowa and Overland Park, Kansas. CBE was named one of the best places to work in the Waterloo/Cedar Falls metropolitan area the last eight years. CBE represents many of the nations most renowned and respected organizations. CBE serves a variety of industries including healthcare, utilities, satellite, telecommunications, financial services, education and government. For more information, visit http://www.cbegroup.com.
View CBEs online press kit.