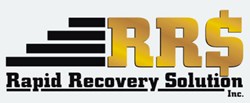 Bohemia, NY (PRWEB) July 09, 2013
On July 9, 2013, John Monderine, CEO at one of the nations leading commercial debt collection agencies, issues a response to unmanageable debt load recent graduates are burdened with and how it is affecting future economic activity.
A June 30th, 2013 article from USA Today, Millennials ball-and-chain: Student loan debt, describes the colossal debt load recent graduates are taking on after college. Millennials across America have found themselves financially and culturally stuck between becoming independent adults and relying on family support to get them on their feet.
A combination of increasing tuition costs and a weak job market has delayed many major life milestones for millennials, including marriage, family and homeownership. Ted Beck, president and CEO of the National Endowment for Financial Education, explains how this could affect the future of the economy, "You could have generations that never get in the economic mainstream. If you never get into the whole U.S. economic system because you've been held back by too much early debt … we could have a lot of people who just never really come anywhere near their potential."
The Bureau of Labor Statistics reports that 2012 college graduates face an unemployment rate of 13.3%, compared to the national rate of 7.6%. The Project on Student Debt also shows that two-thirds of 2011 graduates carry a debt load of $ 27,500 (after adjusting for inflation).
Many millennials are also living at home with family, decreasing greater economic activity. Rohit Chopra, student loan ombudsman for the Consumer Finance Protection Bureau, discusses how this trend will contribute to a vicious cycle of shrinking opportunity, If student debt is a roadblock to economic opportunity, that really undermines a philosophy of how America has moved forward and prospered. He states that, many Americans have taken risks to start small businesses, to buy a home, and that has been a traditional way in which our economy has moved forward and people have achieved economic milestones."
John Monderine, CEO of one of the nations leading commercial debt collection agencies, agrees that student loan debt is crippling the future of millennials, Student loan debt is becoming a massive problem among young people. While attaining a college education is a necessity in todays information based economy, the greater question is whether the cost of college pays back a return on investment. Ballooning debt has prevented young people from moving on with their lives, delaying marriage, family, homeownership and saving for retirement. If this pattern continues, this generation could potentially be a at a major disadvantage when it comes time to providing for their future kids and having a enough money to move on with their lives.
Founded in 2006, Rapid Recovery Solution, Inc. is headquartered at the highest point of beautiful Long Island. Rapid Recovery Collection Agency is committed to recovering your funds. We believe that every debtor has the ability to pay if motivated correctly. We DO NOT alienate the debtors; we attempt to align with them and offer a number of ways to resolve not only your debt but also all their debts.
###