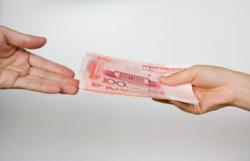 New York, NY (PRWEB) September 09, 2012
In a recent Investment Contrarians article, financial expert and editor George Leong cites a recent report from the Peoples Bank of China that indicates that banks in China were net sellers of 3.8 billion yuan, equal to US$ 597 million, in July. According to Leong, the news indicates China may face hurdles trying to pump up the economy, given that, with the outflow of capital, the country will need to ramp up its government spending. However, he reports, China is looking to boost its GDP in the decades ahead through raw materialsin particular, oil.
In the oil patch, Chinese energy firms made about $ 48.0 billion in acquisitions in North America in 2009 and 2010, says Leong, citing the International Energy Agency.
In July, CNOOC, one of the three major state-owned oil stocks in China, announced it would acquire Canada-based Nexen for $ 15.1 billion in cash, or $ 27.50 per share, representing a whopping 60% above the close of July 20, reports Leong.
Likewise, Leong notes, China-based Sinopec Corp. also announced it would pay $ 1.5 billion for a 49% stake in the U.K. division of Canadian oil and gas company Talisman Energy.
The Investment Contrarians editor also points out that China recently funded Africaa growing area of investment for Chinaan additional $ 20.0 billion in loans. Of course, China is steadily increasing its access to African resources, according to Leongs research.
Chinas demand for raw materials will remain high across many sectors, from industrial, to mining, to technology, claims Leong.
In his opinion, the proposed major acquisition of Nexen is not the last, but is only the start of an aggressive push by China to expand its access to global resources.
To see the full article and to get a real contrarian perspective on investing and the economy, visit Investment Contrarians at http://www.investmentcontrarians.com.
Investment Contrarians is a daily financial e-letter dedicated to helping investors make money by going against the herd mentality.
The editors of Investment Contrarians believe the stock market and the economy have been propped up since 2009 by artificially low interest rates, never-ending government borrowing and an unprecedented expansion of our money supply. The official unemployment numbers do not reflect people who have given up looking for work and are thus skewed. They believe the official inflation numbers are also not reflective of todays reality of rising prices.
After a 25- to 30-year down cycle in interest rates, the Investment Contrarians editors expect rapid inflation caused by huge government debt and money printing will eventually start us on a new cycle of rising interest rates.
Investment Contrarians provides unbiased research. They are independent analysts who love to research and comment on the economy and investing. The e-newsletters parent company, Lombardi Publishing Corporation, has been in business since 1986. Combined, their economists and analysts have over 100 years of investment experience.
Find out where Investment Contrarians editors see the risks and opportunities for investors in 2012 at http://www.investmentcontrarians.com.
George Leong, B. Comm., one of the lead editorial contributors at Investment Contrarians, has just released, A Problem 23 Times Bigger Than Greece, a breakthrough video where George details the risk of an economy set to implode that is 23 times bigger than Greeces economy! To see the video, visit http://www.investmentcontrarians.com/press.