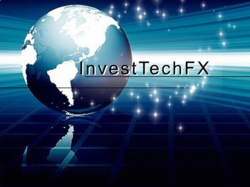 (PRWEB) November 01, 2011
The Foreign Ministry spokeswoman of China, the country's number four-ranked leader, recently toured Europe specific to Greece, The Netherlands, and Germany, in hope that the European countries involved in the debt crisis would reach a consummate settlement plan and adopt effective measures as soon as possible to ease and prevent the further spread of the euro debt crisis. Online Forex ECN firm InvestTechFX reports that China, which has always helped these countries using bilateral and multilateral channels, is confident that the European Union has the wisdom and the ability to overcome and rise above their dire straits.
Small steps that have been taken by the European Union over the past two years have proven to be impotent. The official Xinhua news agency also reported that with Europe missing some of the opportunities to defuse the crisis, it was time for EU leaders to show their wisdom, determination and drive to step out of the crisis-cast shadows and refrain from calculating and paltering. At a Sunday summit in October 2011, ITFX reports that EU leaders discussed how to leverage up the 440 billion euro (USD 600 billion) crisis-fund of the European Financial Stability Facility to stave off bond market contagion and neared agreement on bank recapitalization.
Chinese exports, which grew at their slowest pace and were a net drag on China's economic growth in the last seven to nine months of this year, have been hit by the euro bloc's crisis. InvestTechFXs ,FX trading experts suggest that China's relative lack of options, regarding storing its vast reserve of foreign exchange wealth, gives it strong reason to press the European Union to contain the debt crisis and surmount divisions; thereby protecting Beijing's stake in its biggest trade partner. Trading experts at InvestTechFX fell that China may choose to fund an SPV (special purpose vehicle) scheme that is guaranteed to take losses in the event of a default or debt restructuring in the euro zone. A minimum of tens of billions of Euros would be required to give the EFSF the 1 trillion euro-plus firepower to safeguard the euro zone financial system, according to InvestTechFXs Forex currency exchange operators.
The Forex trading company InvestTechFX is a proven leader in the industry of artificial intelligence software. They are renowned for their top notch trading technology systems in the computerized trading industry whose experts develop advanced, customizable, intuitive, efficient, and sophisticated trading tools that help people understand Forex currency exchanges related trends and developments. Apart from offering new, exciting, and innovative solutions, they are well known for their detailed and comprehensive learning center.
###