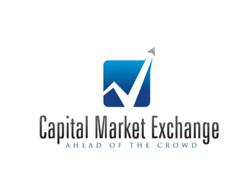 Boston, MA (PRWEB) January 11, 2013
Capital Market Exchange, a Boston-based fixed income analytics company that aggregates and tests the most widely shared sentiment across professional bond investors, recently released a recap of its analytic results in the past year to its network of institutional asset managers. A retrospective assessment points to the ability of the bond market to identify emerging risks and new themes that have been shown to have a meaningful impact on bond values. Capital Market Exchange works closely with investment teams to provide differentiated, actionable inputs for high grade bond investors market. The main output of the companys efforts are actionable forward looking spread projections.
Themes identified through the Capital Market Exchange process in 2012 largely focused on the European debt crisis. In particular, investment teams viewed a Financial Services firms exposure to GIIPS Sovereign Debt Exposure as an important driver of credit spreads. In particular, Capital Market Exchanges analytics pointed out not only the risk of Italian banks steady exposure to the GIIPS sovereign debt ahead of many in house models, it also alerted to challenges in the German institutions. This early warning still holds merit today. Further, the sentiment analysis of sectors domiciled in the periphery of Europe helped investment teams benefit from the mispricing of certain fundamentally strong sectors, like telecommunications, signifying that sectors were being held hostage to the countrys debt crisis.
In hindsight, Capital Market Exchanges work with bond investors enabled its network to recognize opportunities and risks in several sectors, including industrials and technology earlier. An analysis of the most widely identified factors, like margin improvement, free cash flow and expense management, identified credit risk increasing in industrial sector. The business press months later identified the sectors elevated level of risk. Using the same process, a quantification of market sentiment pointed to an expected downgrade of Nokia largely due to lagging revenue growth. Nokias sharp decline in sales and mounting losses triggered a downgrade by Fitch well after the bond market sentiment had expressed the need for action.
Sarah Biller, President, commenting on the companys forward looking model said, these results and many others shows the importance of providing bond investors a lens into emerging risks. The insights our analytics incorporate regularly identify risks and opportunities for high grade investment teams. In a perfect world the credit, markets would efficiently incorporate current information into spreads, yet we know that we are not there yet. Until that time, Capital Market Exchange will continue to analyze and quantify shifts in sentiment on what factors most matter to current spread changes and enable credit teams to do the true work of making performance-enhancing decisions.
About Capital Market Exchange: Capital Market Exchange provides leading institutional asset managers a structured approach to identify investment opportunities in the global Fixed Income investment grade marketplace. Capital Market Exchange quantifies factors driving current bond spreads and generates a common reference point for price calculations from the market consensus. The firm's analytics provide Portfolio Managers and Credit Research teams a view on emerging credit risks, enabling better forward-looking investment analysis and decisions.