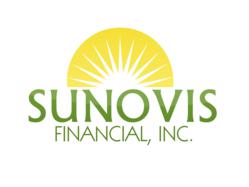 San Francisco, California (PRWEB) October 02, 2012
The Federal Reserve Chairman, Ben Bernanke, recently said that many community banks are recovering from the financial crisis. Profits of smaller banks were considerably higher in 2011 than in the previous year, nonperforming assets were lower, provisions for loan losses fell appreciably, and capital ratios improved, he said. (Board of Governors of the Federal Reserve speech, 3/14/12).
But currently community banks across the U.S. face a difficult challenge. Loan growth has slowed at these banks, dropping at an average of about 1% in the first quarter of 2012 across all types of loans according to SNL Financial. Sunovis Financial assists small banks nationwide, and follows the information closely. In fact, SBA (Small Business Administration) loans can help stabilize banks, improve their capital ratios and at the same time help their communities. Sunovis specializes in this, and wants to help local communities and banks get stronger.
Analysts say that community banks need to leverage their inherent advantages to increase loan growth. One of those is trust within their chosen communities. The Chicago Booth/Kellogg School's latest quarterly survey found fewer than one in four Americans trust the financial system overall, but the same study revealed that trust in small community banks rose from 51% to 55%. Community banks have a leg up on large banks in this regard, and Sunovis can help solidify this.
In fact, community banks are the primary source of lending for small businesses and farms. Even though they compose just 21% of the banking industry in terms of assets, community banks with less than $ 10 billion in assets made 58 percent of outstanding bank loans to small businesses in 2011, according to the Independent Community Bankers Association. In addition, most community bank loans benefit the neighborhoods where the borrowers or depositors live and work.
Larger banks offer a greater range of services than community banks can. But, by offering more personal service, community banks can attract local customers. SBA loans are one such service that more community banks could offer. This in fact can help overcome the loan growth challenge while doing good.
Banks can turn to expert companies like Sunovis to help offer SBA loans almost immediately. Outsourcing to a firm such as Sunovis Financial can bring many benefits to community banks and allow them to solve the loan-growth challenge. It will benefit the many small businesses as well, which are the backbone of the U.S. economy.
About Sunovis Financial
Sunovis Financial offers services for small banks and borrowers. Sunovis helps small banks compete with full SBA loan services from marketing to servicing. Based in San Francisco California, the banking and SBA lending experts at Sunovis have over 100 years of combined experience in banking and SBA lending.