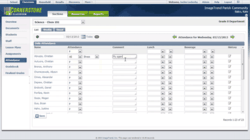 Lakeville, MN (PRWEB) April 16, 2013
ImageTrend, Inc. has partnered with Smart Tuition, the largest independently-owned tuition management company, to offer a school management solution that saves time for schools and dioceses. The solution is an integration of ImageTrends Cornerstone School Management System and Smart Tuitions tuition management product, and will save schools as much as two hours per week in data entry, according to estimates from Smart Tuition.
Utilizing Smart Tuitions expertise in tuition management by integrating with Cornerstone is an efficient way to increase productivity for our customers, said Michael McBrady, CEO of ImageTrend. Were excited for the new opportunities were able to offer by working with Smart.
When deployed across a diocesan system, those time savings are multiplied by the number of schools, leading to greater productivity. Cornerstone is optimized for multiple-school deployments, and ImageTrend already has dioceses taking advantage of other time-saving features in Cornerstone.
Smart Tuition has been committed to eliminating redundant work that Smart and Cornerstone customers would have had to go through without this integration. To think that weve saved some CFOs, business managers, and principals as much as 2 hours per week or 100 hours per year really makes us proud, said Jordan Schwartz, Director of Technology of Smart Tuition.
Additionally, the two solutions work together to help schools better manage income from enrollment and contribute to financial stability. The companies have jointly announced special promotional packages for the 2013-2014 school year that will be available for a limited time. Those interested in learning more about the promotion can contact Smart by calling toll free: 1-800-768-7808.
About ImageTrend, Inc. http://www.imagetrend.com

ImageTrend, Inc. is an award-winning software company in Lakeville, Minn., devoted to maintaining a high level of innovation, excellence and quality in its products, service and community. ImageTrends Web-based applications serve a variety of industries, including government, medical, human resources, business, education and non-profit organizations. ImageTrend combines business analysis, creative design and database-driven architecture to offer the best web applications and strategies.
ImageTrends Cornerstone suite streamlines tasks for teachers, administrators, students and parents with a variety of enterprise management solutions, including: School Management; Alumni Management; Fundraising; Discovery Reporting and Census; and Website Content Management creating the perfect solution for your schools needs.
About Smart Tuition

Smart Tuition is a pioneering developer of a tuition management product used to bill, pay, collect, and distribute more than 600,000 K-12 students tuition payments on a monthly basis. Smart Tuition has become the lifeblood of school finances offices in 48 states, across 2500 schools. Learn more about Smart on its website, http://www.smarttuition.com, its YouTube channel: http://www.youtube.com/smarttuitionllc , its Twitter account http://www.twitter.com/smarttuition, or by calling 1-800-768-7808.