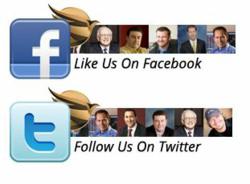 Austin, TX (PRWEB) February 04, 2013
Absolute Wealths Managing Editor David K. Miller has published the most recent editorial on the financial companys website. Miller refers to the Magic Bean Market that has developed, and details the events leading up to it.
The Fed has committed to continuing to pursue Quantitative Easing indefinitely… which means the good times are here to stay for Wall Street… and screw Main Street, that's for the little people to worry about, wrote Miller.
What happens next is never pretty, continued the article. The public is now starting to pour massive amounts of money into the stock market and the insiders are going to start unloading their accumulated holdings onto the delusional crowd. When they're done selling the crowd will once again discover that they've bought at the peak and the only way to go is down until the insiders feel like buying bargains.
David K. Miller is an investment and financial expert who writes, analyzes, and advises as Managing Editor of Absolute Wealth. His experience as a professional trader has led to a vast knowledge of modern techniques and strategies, and many of the programs, Special Reports, and other features from Absolute Wealth and the Independent Wealth Alliance originated from Miller, or included his input in one form or another.
Information like this is found daily on Absolute Wealths website, including market update videos and useful tools, programs, and informative content from the knowledgeable minds behind the company. It is part of Absolute Wealths continuing efforts to provide up-to-date content that investors can trust.
With a newly re-designed website and an anticipation of more products and services to be offered in the near future, Absolute Wealth is devoting even more time and effort towards becoming the go-to source for financial analysis and information.
Absolute Wealth is an expert team of real investors and advisors devoted to identifying winning strategies for exceptional returns. Members subscribe to the companys Independent Wealth Alliance for professional investment analysis and recommendations on the latest market trends and progressions. For more information and subscription instructions, visit AbsoluteWealth.com.