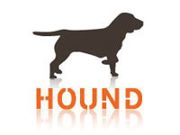 Pasadena, CA (PRWEB) July 05, 2013
A recent survey by Georgetown University found that employment rates for college grads with humanities majors was on par with those in the math and computer fields. The report reflected hiring on Hound.com, where many jobs continue to value and require the broad-based skills emphasized in liberal arts programs, such as reading, writing, and communication.
A recent survey conducted by the Georgetown Center on Education and the Workforce, published May 29, 2013, analyzed employment trends among college graduates, based on data from 2010 to 2011. The study found that degree-holding job-seekers continued to fare better than their counterparts: unemployment rates for college grads was 4.6 to 4.7 percent for those 25 years and older, while those without at least a bachelors degree had an unemployment rate of 9 to 10 percent – or more than double. For those who pursued graduate studies, the unemployment rate fell even further, to 3.3 percent.
Interestingly, the report found that unemployment rates for certain humanities and social sciences majors were comparable to certain computer and mathematics majors. The unemployment rate for computer science majors, at 8.7 percent, was only slightly lower than the rate for English and lit majors, at 9.8 percent. In some areas of study, humanities majors actually had the leg up on employment over their more technical and science-based counterparts. English majors (9.8 percent) and history, religious studies, and philosophy majors (9.5 percent) had lower unemployment rates than information studies majors (14.7 percent).
The findings countered the common contention that science and math majors, without exception, tend to have better job prospects compared to humanities and liberal arts graduates. While most humanities programs do not directly translate into a specific job description, many graduates are finding that the skills emphasized in these liberal arts programs do carry over into the working world. Many professions, such as marketing, journalism, and writing, prize the high-level communication skills that are taught and honed in college-level humanities courses.
Strong writing and analytical skills are more easily transferred across different industries and are more recession-proof than other positions. While technical or production-related jobs can be more easily outsourced to cheaper labor markets, many companies prefer to hire native-speaker employees to handle the majority of their writing and branding material.
Employer hiring on job site Hound.com reflected the studys findings. Many liberal arts-friendly professions continued to show strong demand. These included 21,100 openings in marketing, 2,200 openings in journalism, 4,307 openings in writing, and 1,600 openings in editing. In many of the job listings, employers often specifically required applicants to have a humanities-related major.
About Hound
Hound.com is a job search site based in Pasadena, CA. It is a part of the Employment Research Institute and is owned by A. Harrison Barnes.
Find More Unemployment Rate Press Releases