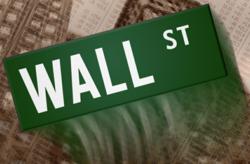 Toms River, NJ (PRWEB) November 29, 2012
In this third installment of a four-part series on the Wall Street industry, information is reported to help investors understand that Wall Street firms may not be 100% objective when they recommend stock market investments. Stocks have been on a roller coaster this year, and have recently faltered. There is great uncertainty about the U.S.and world economy.
Have Wall Street firms become more conservative in their outlook? This past February, Laurence Fink, CEO of Blackrock, Inc., said that investors should have 100 percent of their investments in stocks, reported Bloomberg.com. Fink added I dont have a view that the world is going to fall apart, so you need to take on more risk. He repeated his advice last month, and emphasized that he is very bullish on U.S. banks (CNBC, Oct. 17, 2012).
As part two of this four-part article demonstrated, economic forecasters have often been entirely wrong, and multitudes of burned investors have had to pick up the pieces from failed stock investments. In the past decade, many folks have had blind faith in stocks and have seen their retirement nest eggs break and spill.
For example, in December 2007 BusinessWeek.com asked eight different stock market analysts to give their predictions for 2008. Every analyst interviewed in this article was bullish for 2008. Here were the recommendations of one of them: stocks in general were "at a bargain," specifically financial stocks. "Buy financial stocks" was his bottom-line advice. Financial stocks were absolutely crushed in 2008, even more than other sectors, and many have still not fully recovered at the time of this writing.
If these "experts" were completely wrong, is it possible that Fink's advice will backfire also? Fink may not like bonds because of their low yields and what appears to be a bond bubble, a common sentiment among many analysts. So why doesnt Fink advise investors to diversify with guaranteed instruments like fixed annuities, a recommendation urged upon retired Americans in a study by the Government Accountability Office (GAO) in 2011, and used by Ben Bernanke himself?
The answer is that Blackrock doesnt offer fixed annuities, which are only offered by insurance companies. Fink is apparently not going to promote a strategy not used by his firm.
The plain truth is that Wall Street firms are in the business of selling Wall Street investments, so Wall Street investments they will continue to promote. They certainly have a right to do so, and sometimes their advice results in profits for investors, but Americans need to stop and realize that Wall Street firms are not necessarily 100% objective.
During times of economic uncertainty such as these, investors need to evaluate carefully guidance from people like Fink and determine for themselves the amount of risk they wish to take with their money.
This example is by no means unique, and explains in part why Wall Street firms are almost always bullish. The final part of this four-part series will show real-life examples of how the livelihood of Wall Street analysts often depends on them being positive and bullish. Americans need to face the reality that the advice they hear from Wall Street may not always be in their best interests.
Brian Solik, CRPC is President and Founder of Wealth Preservations Strategies of NJ. He is a former Wall Street broker who now focuses on educating investors on how to maximize their financial security and minimize taxes. If you would like to receive the remainder of this article contact Brian at 732-415-7717, bsolik(at)brokersifs(dot)com or visit his website http://www.wpsnj.com.
Securities and investment advisory services offered through Brokers International Financial Services, LLC, Panora, Iowa. Member FINRA/SIPC. Brokers International Financial Services, LLC and Wealth Preservation Strategies of NJ are not affiliated companies. The opinions expressed are those of Brian Solik and not necessarily those of Brokers International Financial Services, LLC.
Find More Bernanke Press Releases