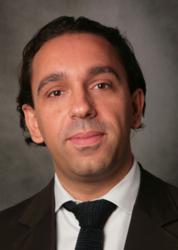 Cleveland, OH (PRWEB) July 09, 2013
The Federal Reserve has maintained an accommodative monetary policy since the 2007 recession, and some financial market participants are concerned that, when the Fed starts to tighten, long-term interest rates may increase more than should be expected. But Federal Reserve Bank of Cleveland economist Pedro Amaral says history and the Feds new policy tools suggest otherwise.
Amaral says much of the concern stems from comparisons to a period of policy tightening that began in 1994. The tightening was accompanied by an increase in yields on long-term Treasury bonds that seems to have been largely unanticipated by many in the bond market, as it was reportedly associated with large losses.
But Amaral says equal- or larger-sized increases in the Feds target interest rate the Federal funds rate occurred in 1987-1988 and in 2004-2006, with seemingly less adverse consequences. The researcher suggests that the magnitude and speed of policy adjustments are less important than the extent to which the market anticipates the changes.
Given the Feds new policy tools, especially its evolution toward more transparent communications, the odds of a surprise are far less likely now, says Amaral. He concludes that a move to a less accommodative policy stance is unlikely to bring about significant disruptions to credit markets, unless both the markets and the Fed seriously underestimate future economic growth or future inflation.
Read Monetary Policy Tightening and Long-Term Interest Rates.
While you're online, check out our Latest Economic Research.