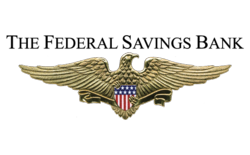 Chicago, IL (PRWEB) April 13, 2013
The Federal Savings Bank regrets to inform readers that the Federal Housing Association will require a $ 943 million taxpayer bailout to cover expected losses from loans that it insured before the housing market crashed. According to a Reuters report on April 10th, The Obama administration recently announced that the FHA has struggled to manage an influx of delinquent mortgages, and will most likely require the funds given a shortfall in its reserves.
The FHA which backs loans that require lower down payments than conventional loans. The benefit of the association is that it has provided service to Americans no matter their income level. While insurance is typically required opportune benefits of an FHA loan are attractive greatly out-weigh the insurance costs. The bailout will secure continued service by this very helpful mortgage institution to Americans.
"FHA loans are always in demand among first-time homebuyers and we push prospective lien holders to apply while interest rates remain low" says Nick at The Federal Savings Bank.
While interest rates are low the bank does not expect conditions to remain forever. The Federal Reserve has released statements suggesting rate hikes once unemployment reaches a 6.5% threshold and/or if inflation, which was recorded at 2.00% in February, reaches 2.50%. First-time homebuyers are not only encourage to get pre-approved for a mortgage because of low interest rates but also so they may see how much of a home they can afford. To speak with a loan officer please visit: TheFederalSavingsBank.com
Related Federal Reserve Press Releases