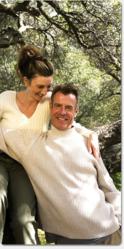 Washington, DC (PRWEB) May 20, 2013
Legacy Associates was awarded the "Best of the Best" designation for excellence by Follow Media Consulting, Inc. in the category of Financial Advisor Virginia. This award signifies the continued commitment and dedication of the areas best in wealth management and finance planning.
Legacy Associates is an independently owned financial services firm which allows the freedom to not be tied to one company and the ability to use a variety of financial strategies that suit their clients individual needs. They have access to a host of insurance carriers and products, giving them an extensive menu of choices from which to tailor a personalized financial strategy.
Legacy Associates is a financial and estate preservation firm focused on its steadfast goal to develop and maintain a long-term relationship with a clients family. Legacy makes financial stability and comfort its top priority, and it has been uniquely built to be a valued resource for all future retirement needs.
Legacy Associates is committed to remaining by a clients side to help achieve the results desired. They assist clients with the twists and turns that life deals wherever possible (such as job changes, aging parents, birth of children and grandchildren, marriage, divorce, or death of a family member) by helping maximize opportunities and minimize the impact to financial well-being.
Legacy Associates views their mission to understand long-term goals and dreams so that they can leverage their knowledge and experience to help realize them. Rather than address a client's unique situation with an outdated transactional approach focused on individual products, they specialize in helping create a holistic financial strategy that can be adjusted along lifes journey to help reach the destination.
Legacy Associates also work with their clients, with the help of local tax and legal professionals, to aid in accomplishing goals such as funding educational expenses, minimizing both current income and future estate taxes, preparing for retirement and maintaining current lifestyle throughout the retirement years.
Call Legacy Associates at (703) 940-0925 or visit their website at http://legacyassc.com/ to know more.
About Follow Media Consulting, Inc.
Named one of the best SEO companies by Jonas Marketing, Follow Media Consulting, Inc. is a rapidly growing worldwide firm of SEO, Social Media, and Mobile Marketing Professionals. Follow Media Consulting, Inc. headquarters is located in Richmond, VA. However, our professional team is networked across the world, with regional offices across the United States, in the United Kingdom, Canada, Australia, France, South Africa, the Philippines, and India.