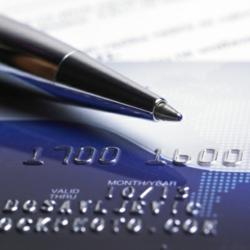 Lee's Summit, MO (PRWEB) January 02, 2013
According to the Federal Reserve, as of July 24, 2012 the total amount of credit card debt in the United States was $ 793.1 billion. The average balance per open credit card is $ 1,157, and the average household has 7.7 credit cards. This means that, with the average consumer credit card rate at 16.89 percent, interest payments can be quite high for the average American household.
The ability to pay off debt efficiently is severely hindered by high interest rates, said Jason Larkins, the Director of Financial Education at Wise Wealth, LLC in Lees Summit, MO. Too many consumers see large portions of their credit card payments going toward interest, rather than paying down principal. This lengthens the time it takes to pay off debt.
Larkins suggests that consumers choose the best 0% APR balance transfer credit cards as a way to speed up debt pay down. Without the need to pay interest on a balance, more of a consumers payment can go toward reducing debt. Properly executed, a balance transfer can help accelerate debt pay down.
In order to help consumers make the most of a balance transfer, Larkins has released a new tip sheet.
TIP SHEET
With the help of a balance transfer, its possible for consumers to save money in interest fees. Additionally, a household can more quickly pay off its debt by utilizing a balance transfer. The following tips can help consumers make the most of a balance transfer:
1. Look for the longest possible introductory rate: In order to receive the greatest benefit from a 0% APR, choose the best credit card rewards with a longer introductory period. There are some balance transfer credit cards with intro periods as long as 18 months and sometimes more.
2. Realize you may not have access to a 0% rate: In some cases, consumers might not receive the best possible introductory rate as that depends on your credit score – and may end up with a different rate, usually ranging between 1.99 percent and 5.99 percent. Even this rate is likely much lower than what you are paying now, and you can make a great deal of progress reducing your debt.
If youre looking to build credit and have been unable to obtain a balance transfer card because of their high credit score requirements, then consider a secured or bad credit credit cards to boost your score. If that doesnt work then you may have to utilize a green dot money card.
3. Plan to pay off the balance as soon as possible: For best results, consumers should have a plan to pay off the balance before the end of the introductory period whenever possible. Pay off as much of the balance at 0% during the intro period.
4. Double-check the post-intro interest rate: Once the intro period ends, your balance will be subject to the cards regular rate. If possible, choose a credit card with a relatively low regular interest rate, in the event that you are unable to pay off the entire balance before the end of the intro period.
5. Consider other fees associated with the card: Different credit cards charge different fees. Look for a card with a relatively low balance transfer fee, and try to transfer your balance to a credit card with no annual fee.
6. Make all payments on time: A single late payment could mean the revocation of your introductory rate. Pay on time to avoid this issue.
7. Dont cancel your other cards: If you want to maintain your credit score, avoid canceling your other credit cards. Canceling a credit card can hurt your credit since it reduces the amount of available credit you have.
8. Be careful about future transfers: Consumers that continually switch credit cards are eventually discovered, and may not receive the same offers later. Be choosy about balance transfer offers. You can get a new balance transfer after a year or more, but wary of transferring balances every few months.
While many families are concerned with maximizing credit card rewards with cards such as the Harley Davidson Visa Credit Card or the US Bank Flexperks Visa, ultimately those same families will eventually be looking on strategies to pay down that debt. The right balance transfer strategy can save you money in interest fees, as well as help you get out of debt faster, Larkins said. My strategy helps consumers reduce their debt, while allowing them to maintain their credit scores.
About Jason Larkins
Jason Larkins is a financial expert and financial advisor. He is the Direct of Financial Education at Wise Wealth, LLC. Larkins is a Certified Workplace Money Coach and the writer behind WorkSaveLive.com.
Related Federal Reserve Press Releases