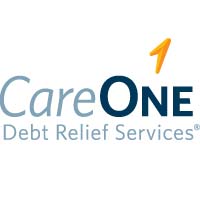 Columbia, MD (PRWEB) November 28, 2012
Federal Reserve Chairman Ben S. Bernanke told the New York Economic Club on November 20, 2012 that unless Congress and President Obama work together to approve a budget deal before the end of the calendar year, the so-called fiscal cliff could cause another recession, forcing tax hikes on U.S. consumers, as well as significant cuts in government spending.
Debt-laden consumers often struggle to make ends meet because they face significant levels of personal debt, said Jenny Realo, chief product officer at CareOne Services Inc, the leading provider of debt relief services. If Washington fails to reach a budget compromise and consumers are forced to pay higher taxes, theyll have less money to spend on necessities, and their ability to pay down their debt will be severely compromised.
In its efforts to make a positive difference for consumers, CareOne constantly seeks ways to deliver more value, a better customer experience, and better services and products to its customers. The company provides a variety of educational materials and resources, offering the kind of support consumers need to play an active role in their financial future, resolve their debt, and get them back to financial stability.
One highlight of those offerings is a series of Debt Relief Resource Guides. This 15-part series contains tips to help consumers address their situations and prepare for the possible outcomes associated with the fiscal cliff. Each guide is offered as a free, downloadable PDF, and addresses topics such as How A Debt Management Plan Works, Selecting the Debt Relief Plan that Works for You, How to Succeed on a Debt Settlement Plan, Debt Consolidation 101 Guide, and more.
Access the complete series at http://www.careonecredit.com/guides/debt-help-from-careone.
As we head into an uncertain economic future, mixed with a holiday season when spending can get out of control, consumers need to reign in their spending and avoid becoming overleveraged, added Realo. Our Debt Relief Resource Guides and supplemental online resources can help consumers endure this uncertainty and usher in the New Year already knowing how to adjust their personal finance habits to shield themselves as best they can from the impacts of the fiscal cliff.
In addition to her duties as chief product officer, Realo writes for the companys A Straight Talk on Debt blog, in which she provides her insights and updates based on her 20+ years of experience in the financial service industry. She is a dedicated consumer advocate and places much of her focus on consumer protections in relation to creditor and industry regulatory changes. To schedule an interview with industry expert Realo, contact Suzanne Cramer.
CareOne providers represent the nations largest brand of debt relief services with over 5 million people helped to date. CareOne founder, Bernie Dancel, and many CareOne employees know what being in debt is like and are proud to offer a second chance to those struggling with debt. It is this foundation of shared experience that sets CareOne apart from the rest of the debt relief industry. CareOne knows what being in debt feels like, and more importantly, what it takes to get out. Visit CareOne at http://www.CareOneCredit.com for more information about the company and services.