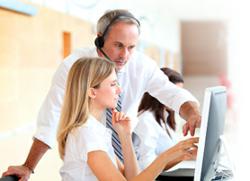 Melbourne, VIC (PRWEB) October 31, 2012
In response to the ever-changing global economy, Forextradingcourse.net.au has launched a blog helping novice investors to learn Forex trading. Numerous topics are covered, including how to set up a Forex trading plan, avoiding traps, Forex technical analysis, real-world case studies and reading the economic indicators.
Why Learn Forex Trading?

Consumers have recently witnessed the economic fall of numerous developed nations and the rise of some developing nations. As the global economy continues to evolve, experts predict radical shifts in the value of global currencies. Specifically, the recent announcement by the U.S. Federal Reserve to continue QE3 money printing has many economists predicting hyperinflation and a decrease in the value of the American dollar. Forex investors trade based on the fundamental economic principles of why things happen. In this case, printing more QE3 will lead to the U.S. dollar declining against other currencies.
A significant transfer of wealth is occurring in the world, driving the need to learn Forex trading. A key indicator is that billionaires, such as Jim Rogers and Marc Faber, have moved to Asia, expecting China, India and Australia to rise to the top of the economic ladder. Currency wars are expected to break out to determine who will dominate the next century.
Learning the basics of Forex trading is a way to stay ahead of the volatile market. Skilled investors can make large profits with more than 100 percent returns. Investors have a choice of trading precious metals or currencies, including dollars, euros and yen. A recent example of the potential for someone learning Forex trading is the increase in the Swiss Franc, which is now more valuable than the U.S. dollar. Investors who have been trading the American dollar and the Swiss franc have seen enormous profits.
What Does the Blog Teach?

Access to resources. Get directed to online firms with simple trade platforms. Many investment organizations allow users to set up free demo accounts, enabling novices to learn Forex trading through testing their techniques. Learn to find the best educational videos and online resources.
Navigate a social network. Learning Forex trading in a social environment, usually a chat-room forum, allows for collaboration and enables users to take advantage of a vast pool of investment knowledge. There are easy selections, allowing users to view other investor's Win Ratio and Selections, or investors can simply Follow or Copy another user. Read the blog at Forextradingcourse.net.au to learn tips for navigating the social trading arena.
Develop strategies. The blog includes key strategies and techniques for developing your own path to profits. Learn Forex trading by following the proven techniques of successful professionals or by crafting your own currency movements.
Read key data. Blog entries help novice investors learn Forex trading through charts, algorithms and analysis studies, including the Moving Average Convergence & Divergence (MACD), Relative Strength Index (RSI) and Commodity Channel Index (CCI).
Interpret trends. Forex traders make profits by predicting price movements in precious metals and currencies. The blog teaches traders to analyze these trends.
Understand variables. Variables such as unemployment and inflation affect precious metals and currency. Learn how to interpret these shifts in the market.
To get started, visit Forextradingcourse.net.au

Contact Information:

Sam Stone

+61223188006

sam (at) forextradingcourse (dot) net (dot) au
More QE Press Releases