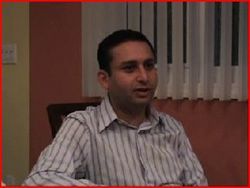 Westbury, NY (PRWEB) February 13, 2009
F & T Consulting & Management Inc, business consulting company located in New York, has just been funded for a significant undisclosed amount in unsecured business financing with the expert assistance of EZUnsecured.com. F & T Consulting specializes in business consulting and management support services and has been growing its client list very quickly as companies look for outside help in resolving difficult management challenges.
The financial crisis is still taking its toll on the US economy and few people have the confidence to lend, borrow, or buy these days. With real income growth slowing and credit getting more expensive and harder to find, consumer spending is expected to decline further over the next few months. Even secured funding has become expensive and difficult to obtain, as lenders worry about their ability to sell collateral in illiquid markets in the event of default. The fact that EZUnsecured.com was able to assist F & T Consulting in obtaining unsecured business financing in the current financial situation is very encouraging to say the least, and is definite proof that with the right experts to guide a CEO in the search for financing, the results that can be achieved are far superior than what most would expect.
EZUnsecured.com and its sister company BusinessCreditMagic.com specialize in unsecured business financing to small businesses in all 50 US states and have helped hundreds of small businesses obtain unsecured business financing through all phases of the business growth cycle.
# # #