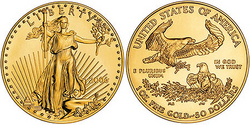 Universal City, CA (Vocus) September 12, 2010
Gold buying spree in the East has signaled an almost unmentioned war for control of physical gold among countries according to US gold dealer Regal Assets. While the United States still holds more physical gold than any other country, there is a shift taking place that will dynamically change economic leadership. China recently became the number two economic world power displacing Japan and has started internal programs within the country to buy gold for its banks and other organizations. Other countries have started to follow Chinese example as China is expected to become the number one world economic power.
The International Monetary Fund (IMF) is an organization of 187 countries, working to foster global monetary cooperation, secure financial stability, facilitate international trade, promote high employment and sustainable economic growth, and reduce poverty around the world. The IMF is the third-largest holder of gold in the world and the number one provider of gold bullion coins to foreign countries. They recognize gold as an undervalued asset that provides fundamental strength to an economy.
The IMF has opened up the market to the availability of 403.3 tons of gold bullion from it's stock pile. India has already purchased 212 tons or half of this inventory for the Reserve Bank of India. Overall central banks in the global community have increased their gold bullion reserves up 15% over last year. The Bangladesh gold purchase of 10 metric tons for about $ 403 million demonstrated that poorer countries refused to be left behind.
While the price of gold recently hit an all time high of $ 1256.60 in June of 2010, most experts agree that gold coins are still a great buy and expected to be valued at $ 2000 in the next 3 to 5 years. The consensus is that gold is the only proven medium to hedge against inflation and maintain its value against paper currency during a financial crisis. Another thought is that the US dollar will continue to devalue and it could take over $ 5000 to purchase one once of gold as inflation prevails over the next decade.
Gold dealer Regal Assets is encouraging Americans to take into consideration the global financial environment and apply it at a personal level. Regal Assets allows gold to be purchased online or over the phone and shipped Fedex three day delivery to the purchaser's home address. They encourage anyone looking to invest in gold to have it shipped for physical possession or have their retirement plan backed by gold in the form of a gold IRA. A gold specialist can be reached by phone at 1-888-700-9887 or online thru live chat at http://www.regalgoldcoins.com
###