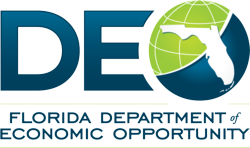 TALLAHASSEE, Fla. (PRWEB) May 20, 2013
Governor Rick Scott today highlighted the state budgets investments in economic development efforts focused on creating jobs and opportunities for Florida families.
Governor Rick Scott said, The priorities outlined in this budget will continue to make Florida the perfect climate for business. Floridas unemployment rate dropped faster than anywhere else in the country except one state and weve created more than 330,000 private sector jobs in the past two years. Our unemployment rate continues to decline and we learned last week that Florida is once again below the national average at 7.2 percent. But, our work is not done until every Floridian who wants a job gets one."
In the last three years, the economic benefit for completed incentive contracts was 86 percent higher than projected. Its obviously working. In the last two years, Enterprise Florida announced over 300 new projects that will result in 74 percent more jobs. This is great news for Florida families.
The Florida Families First budget supports Governor Scotts commitment to continued economic and job growth.


Quick Response Training: The budget provides $ 12 million for skills training offered to companies that are creating and training new high-skill/high-wage jobs in the state either by expanding their current workforce or relocating their company to the state.
Economic Development Incentives: The Florida Families First budget provides $ 45.5 million for economic development tools and incentives to promote job creation in Florida. Additionally, uncommitted funds from current year appropriations will be deployed to increase funding for this area.
Enterprise Florida: The Florida Families First budget provides $ 18.05 million for Enterprise Florida. This total includes $ 350,000 for export marketing and diversification and $ 1 million for the Florida Sports Foundation.
VISIT Florida: On the heels of back-to-back record years of tourism (the states number one industry), VISIT Florida will be funded at $ 63.5 million — $ 9.5 million above the current funding level.
Secretary of Commerce and President & CEO of Enterprise Florida Gray Swoope said, Having the right tools in the economic development tool box, helps Florida compete on both a national and global level. We have hundreds of competitive projects currently being pursued by the business development team at Enterprise Florida. Some will be game-changers while others will create smaller numbers of jobs, but every one of them is important to our state and we will work hard to win them all.
DEO Executive Director Jesse Panuccio said, I would like to thank Governor Scott for signing a budget that will continue to help Floridas economy grow and get Florida families back to work. Our economy has made tremendous gains over the last two years and this budget will help continue that trend.
About DEO

The Florida Department of Economic Opportunity combines the states economic, workforce, and community development efforts. This new approach helps expedite economic development projects to fuel job creation in competitive communities. For more information, including valuable resources for employers and job seekers, please visit http://www.floridajobs.org.