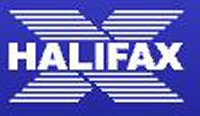 Halifax, Yorkshire (PRWEB UK) 26 July 2012
More Brits expect house prices to rise than fall over the coming twelve months, according to the latest quarterly Halifax Housing Market Confidence tracker. Just over a third (34%) forecast that the average UK house price will rise over the next year, whilst almost a fifth of respondents (19%) predict a decline in prices over the same period.
Nonetheless, the headline House Price Outlook balance (i.e. the difference between the proportion of people that expect house prices to rise rather than fall) eased from +19 percentage points in March to +15 in June. Despite this slight weakening, confidence in house price prospects remains higher than at the beginning of the year with the House Price Outlook balance in June more than double the +7 in January.
Martin Ellis, housing economist at Halifax, commented: "Confidence in the housing market has weakened a little over the last three months, reflecting