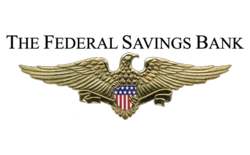 Chicago, IL (PRWEB) February 20, 2013
The Federal Savings Bank is proud to report that sales were higher for January this year than last. According to the January RE/MAX National Housing Report, sales increased by 9.1% year-over-year while the prices of homes also increased by 8%.
"Such a strong start to 2013 shows a positive trend is carry through from last year. I expect the housing market to continue to improve for the rest of the year," says Nick, a banker at the Federal Savings Bank.
According to the RE/MAX report supply and demand is playing a major a role in the recovery of the housing market. Supply is diminishing while demand is increasing. Due to increased income, individuals who may not have been able to afford a home in previous years are now applying for mortgages. Historically low interest rates are also encouraging homebuyers to secure a loan now before the rates go up.
Costlier prices in San Francisco market gives consumers confidence

Home prices in January rose for the 10th consecutive month in the San Francisco Bay Area, the Los Angeles Times reported. The median home price was $ 415,000, resulting in a 27.3 percent increase from January 2012.
Home sales in Iowa promote market recovery

The housing market in Iowa also experienced record growth. According to the Business Record, the market in Des Moines had its best January since 2008, before the housing crisis.
Potential homeowners should check mortgage rates in their state to find out how much of a house they can afford. To find out more information please visit: TheFederalSavingsBank.com