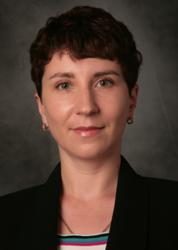 (PRWEB) July 11, 2013
Are underwater homes deterring unemployed people from moving to get new jobs? Not according to a new study from the Federal Reserve Bank of Cleveland, which finds that homeowners will relocate for a job, even if they will lose money on the sale of their home.
After the financial crisis, the number of homeowners who relocated from one state to another declined. At the same time, the number of homeowners who were underwater, i.e., owed more than their house was worth, increased. Some studies suggested that the decline in mobility rates was caused by homeowners being locked in to their underwater homes, contributing to higher unemployment rates.
However, the data used in those earlier studies had many limitations. Using anonymous data from two major credit bureaus, a team of researchers, including the Cleveland Feds Yuliya Demyanyk, were able to obtain information about the mortgage debt of tens of millions of individuals. Their study found compelling evidence that equity in a home is not a crucial part of the decision to relocate for a job.
Says Demyanyk, If an unemployed homeowner with negative equity is able to find a job in another region, he or she is likely to accept the job because the benefits of earning a higher income outweigh the costs associated with selling an underwater home.
For a brief overview of the study, see The Myth of the Lock-In Effect.
For more detail, read Keeping the House or Moving for a Job.
And while youre online, check out our latest Economic Trends article: Rising Asset Ownership Among the Income-Poor.
Find More Unemployment Rate Press Releases