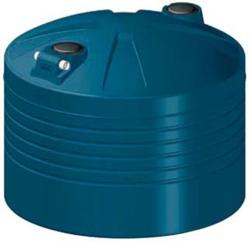 Melbourne, Victoria (PRWEB) September 28, 2011
Emerging from a cold and wet winter, Melbournes reservoirs are at their highest in over 3 years, at 62.4% and more rain is expected through spring. This coupled with the construction of the Wonthaggi desalination plant might be what many Victorians were hoping for. "However, many Victorian's still purchase rain water tanks as a solution to the growing cost of water" said Mr. Yuvarajah of ASC Water Tanks.
Water restrictions were eased earlier in the year, and the government expects to lower them further, if not remove restrictions altogether before we head into Summer. Yet the online entrepreneur feels that this could not be further from the truth. As we experienced in recent years, when rainfall is low our water storage facilities come under real pressure. On the surface the Wonthaggi desalination plant sounded like the solution Melbourne needed but in reality it is simply making Melbourne water more expensive than ever before, he said.
It will be a mistake for the government to remove existing water restrictions, rather than encouraging Victorians to save water through responsible usage. In hind sight the desalination plant was never the answer to Melbournes water crisis. What was needed was strategic water catchments to adapt to the changing weather patterns. With over $ 4 billion dollars invested into the plant, the government has no real option now but to press ahead with the troubled desalination plant, with construction behind schedule and cost blowouts.
With water fast becoming a serious commodity, the only assured means of securing a free and clean supply of this natural resource is to start collecting it yourself, Mr. Yuvarajah said.
While water self sufficiency may seem an overwhelming idea to some, it can be easier to achieve than many people realise. And with government water saving rebates currently available until June 2013, its a choice that remains more affordable than ever.
Many believed that at the end of June 2011, rebates for water tanks came to an end. This misconception is strife amongst builders and home owners a like, most believing that they are no longer entitled to claim rebates. This is not the case, with rebates of up to $ 1000 for those connecting a toilet and laundry to their rain water tank. Water preservation and storage remain critical issues for our future and rebates offering great savings to those who want to take charge of their own water future remain in place, explained Mr. Yuvarajah.
The new Living Victoria Water Rebate Program gives Victorian households and small businesses the opportunity to save water and money when purchasing eligible water-efficient products.
Rain water tanks remain one of the best and most cost effective solutions for beating the price rises and securing a reliable water supply for the future. They will save any household thousands of litres of water every year, he said.
For example, plumbing a water tank to the toilet and washing machine can save the average family about 24,000Ls of water over the course of a year Mr. Yuvarajah explained.
Water is a natural resource that can be collected cleanly and safely from our own back yards. With regular rains and great rebates available, the time has never been better to install a rain water tank.
ASC Water Tanks are a Melbourne based firm specialising in the supply of affordable, high quality water tanks throughout most of the Australian east coast
ASC Tanks have a fresh new website, with more information and secure online purchasing available.
To learn more about the Living Victoria Water Rebate Program visit http://www.asctanks.com.au/rebates-and-incentive/rebates-victoria/
1. ASC Water Tanks

2. http://www.melbournewater.com
###
Related Price Stability Press Releases