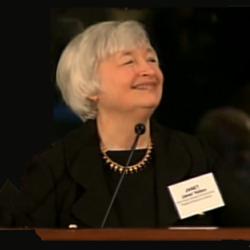 Minneapolis, Minnesota (PRWEB) June 12, 2012
Home Destination follows news closely on the housing recovery and believes the economy continues to show slow, steady, and welcomed progress. The housing sector remains center stage in economic recovery with many leaders recognizing that the increase in residential construction and home sales activity is important to the sustained and strong recovery of our nation. Housing affects everyone, beginning with the family, and including banking, the construction business, our lending institutions, household's ability to borrow, consumer spending, the jobs of countless citizens and more.
While many have a different take on what pace to expect in the recovery progress, everyone seems to agree that the housing sector plays an important role in propelling economic recoveries. Governor Elizabeth Duke's January 6th observation that typically, the housing sector plays an important role in propelling economic recoveries" was well said, according to Jenna Thuening, owner of Home Destination. Vice Chair Yellen presented an emphatic case for sticking to the central bank's low interest-rate policies.
Speaking in Boston on June 6th, Fed Vice Chair Janet Yellen noted that Chip Case was one of the first economist to document worrisome signs of the housing bubble and anticipated the toll that it's unwinding would have on the economy. She commented that, "The decreased sales house price index that bears Chip's name is one of the most closely watched of all economic indicators. When housing demand does pick up more noticeably, the huge overhang of both unoccupied dwellings and homes in the foreclosure pipeline will likely allow a good deal of that demand to be met for a time without a sizable expansion in home building". Yellen stated that, "I consider the balance of risks to be tilted toward a weaker economy." Smoothing through market fluctuation and other indicators, her summary is that the economic recovery would "appear to be consistent with an economy expanding at only a moderate rate close to it's potential. Housing has typically been a driver of economic recoveries, and we have seen some modest improvement recently, but continued uncertainties over the direction of house prices, and very restricted mortgage credit availability for all but the most creditworthy buyers, will likely weigh on housing demand for some time to come."
Coinciding with the National Homeownership Month, 700 home builders on Capitol Hill June 6, asked Congress to make housing and homeownership a top priority. Hopes to keep the housing recovery moving forward are strong amidst the realities of economic challenges and global uncertainties. Though we are seeing some hopeful signs of recovery in many markets throughout the nation, our industry still faces stiff headwinds. Persistently tight lending standards for home builders and home buyers, uncertainty regarding the future of the housing finance system, ongoing threats to vital housing tax incentives, and overly burdensome regulations are hampering a housing recovery and keeping countless home building firms from constructing viable projects and hiring new workers said NAHB Chairman Barry Rutenberg, a home builder from Gainesville, Fla.
"The depressed housing market carries a heavy weight dragging on the economic recovery," said Chairman Ben S. Bernanke before the Joint Economic Committee on June 7th, 2012. He reinstated "the Federal Reserve's preparedness to take action as needed to protect the U.S. financial system and economy in the event that financial stresses escalate".
In Bernanke's direct manner, it was clear that the housing market's impact on our economic recovery is significant. Attempts to buy depressed housing have fallen short for many as they cannot obtain a home loan. Bernanke said, "Despite historically low mortgage rates and high levels of affordability, many prospective home buyers cannot obtain mortgages, as lending standards have tightened and the creditworthiness of many potential borrowers has been impaired. At the same time, a large stock of vacant houses continues to limit incentives for the construction of new homes, and a substantial backlog of foreclosures will likely add further to the supply of vacant homes. However, a few encouraging signs in housing have appeared recently, including some pickup in sales and construction, improvements in home builder sentiment, and the apparent stabilization of home prices in some areas."
Contact Home Destination: Residential Real Estate, to take advantage of exceptional opportunities for buying distressed properties we believe exist in the Twin Cities metro area.