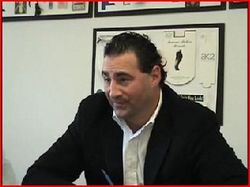 New York, NY (PRWEB) February 13, 2009
I & E Packaging LLC, a label manufacturing company located in New York, has just been funded for $ 315,000 in Unsecured Business Financing with the Expert Assistance of EZUnsecured.com. I & E Packaging manufactures packaging and labels that go on clothing and apparel for famous Clients such as Polo Ralph Lauren, Tommy Hill Finger, Sears, Wal-Mart, and others, and has offices in the US and in Hong Kong. The Company says its Profit Margins have been increasing exponentially and the Company has been re-investing heavily on itself to continue its fast growth.
I & E Packaging consists of three separate divisions within the company. The First Division handles all of the Basic Packaging needs. The 2nd Division is called I & Eco, and specializes in Eco-Friendly Packaging. The 3rd Division specializes in Security and Anti- Theft Labels.
The financial crisis is far from resolved and few people have the confidence to lend, borrow, or buy these days. With real income growth slowing and credit getting more expensive and harder to find, consumer spending is expected to decline further over the next few months. Even secured funding has become expensive and difficult to obtain, as lenders worry about their ability to sell collateral in illiquid markets in the event of default. The fact that EZUnsecured.com was able to assist I & E Packaging in obtaining Unsecured Business Financing in the current financial situation is very encouraging to say the least, and is definite proof that with the right Experts to guide a CEO in the search for Financing, the Results that can be achieved are far superior than what most would expect.
The Business Loans obtained by I & E Packaging, with the assistance of EZUnsecured.com, will be employed in the creation of an E-commerce Solution integrated with a back-end CRM System, Marketing and Advertising Campaigns, and general Working Capital so the company can accept larger orders and expand even faster.
EZUnsecured.com and its sister Company BusinessCreditMagic.com specialize in Unsecured Business Financing to Small Businesses in all 50 US States and have helped hundreds of Small Businesses obtain Unsecured Business Financing through all phases of the Business Growth Cycle.
###