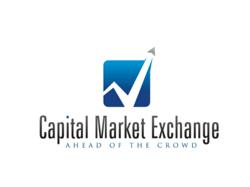 Boston, MA (PRWEB) May 19, 2012
Through its network of vetted Portfolio Managers and Credit Research teams, Capital Market Exchange aggregates and rigorously test factors most thought to drive investment grade corporate bond spreads. No other firm quantifies current investor sentiment in order to provide CIOs, Portfolio Managers and Credit Research teams a differentiated, actionable view on emerging credit risks.
In its most recent analysis of large and medium-sized institutional asset managers views, Capital Market Exchange found that measures of capital were a consistent consensus factor for both the Banks and Diversified Financials sectors. When tested through its analytic models, however, capital has different implications.
The results of the Banking sector analysis revealed slightly higher bond spreads for firms increasing capital. Counter to long-standing market wisdom, questions now arise if the accumulation of capital a precursor to losses and lower returns for banks? For Diversified Financials firms, the relationship is the opposite – spreads are lower for firms with more capital as investor perceive increased safety & soundness.
Now, the Spanish government looks set to require banks to raise capital to cover anticipated real estate and other troubled loan losses. Moody's is expected to downgrade US and European financial institutions this month in part on concerns of capital adequacy. Unquestionably, capital is expected to remain a key input to investment decisions for both sectors. What is uncertain is if Tier 1 Capital Growth (for Banks) and Tangible Common Equity Ratio (for Diversified Financials) are the best measures of capital in today's environment. Or has investor focus shifted to alternative measures? Capital Market Exchange will report its findings in early June.
About Capital Market Exchange Inc.: Capital Market Exchange (CMX) provides its network of leading institutional asset managers a structured approach to identify investment opportunities in the $ 90 trillion dollar global Fixed Income marketplace. CMX quantifies factors driving bond spreads and generates a market consensus for debt instruments. The analytics provide outputs on the relative value of bonds by sector and issue among other outputs. The results are proprietary to subscribers, yet the process is scalable to other asset classes. The results from its analysis and sophisticated decision support tools enable it to provide its clients actionable insights in the largest segment of the capital markets, yet one that remains relatively fragmented and opaque. More information may be found at http://www.capital-market-exchange.com.