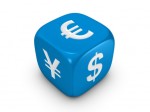 New York, NY (PRWEB) June 24, 2012
In a recent Investment Contrarians article, editor Danny Esposito points out that everyone is talking about the European debt crisis where debt-to-GDP growth reached a record high of 87.2% at the end of 2011. However, Esposito believes everyone should be talking about Japan instead; its debt-to-GDP growth is a mind-boggling 220%.
According to Esposito, when Japans financial crisis hit back in 1989, it began a deflationary spiral that has persisted until today: over 20 years later. Japans GDP growth rate has not surpassed one percent for over 20 years.
Japan kept its banks alive and kept its massive government debt going by issuing bonds at very low rates to its citizens. The citizens bought the government debt receiving little money in return, but citizens lifestyles were unaffected, as the country experienced deflation.
Esposito says that the problem today is that more Japanese citizens are retiring. There are currently more retirees than there are workers to pay for those retirees.
Not only does this mean that tax revenues are falling, which further increases government debt, but also now the family is not large enough to continue buying the massive amount of government debt that needs to be issued, points out the Investment Contrarians editor.
This is forcing the Japanese government, for the first time in 20 years, to look outside of the country for someone to buy its government debt.
According to Esposito, the bond market sees 220% debt-to-GDP and says it is going to need much higher rates to take on that risk.
Bank of Japan has no choice but to print money to buy its own government debt, and that is exactly what it is doing now, explains Esposito. The problem is that, as it continues to print money, it will eventually leadas history has shownto hyperinflation.
Esposito concludes that Japans time is up; it could be the first country to fall.
To see the full article and to get a real contrarian perspective on investing and the economy, visit Investment Contrarians at http://www.investmentcontrarians.com.
Investment Contrarians is a daily financial e-letter dedicated to helping investors make money by going against the herd mentality.
The editors of Investment Contrarians believe the stock market and the economy have been propped up since 2009 by artificially low interest rates, never-ending government borrowing and an unprecedented expansion of our money supply. The official unemployment numbers do not reflect people who have given up looking for work and are thus skewed. They believe the official inflation numbers are also not reflective of todays reality of rising prices.
After a 25- to 30-year down cycle in interest rates, the Investment Contrarians editor expect rapid inflation caused by huge government debt and money printing will eventually start us on a new cycle of rising interest rates.
Investment Contrarians provides unbiased research. They are independent analysts who love to research and comment on the economy and investing. The e-newsletters parent company, Lombardi Publishing Corporation, has been in business since 1986. Combined, their economists and analysts have over 100 years of investment experience.
Find out where the Investment Contrarians editors see the risks and opportunities for investors in 2012 at http://www.investmentcontrarians.com.
Related Bank Of Japan Press Releases