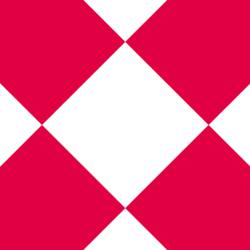 London, UK (PRWEB UK) 15 November 2012
Key headlines for Knight Frank House Price Sentiment Index, November 2012
UK households perceive that the value of their home declined again in November, but at the most modest pace since July 2010
The outlook for house prices hit the highest level in nearly two and half years, bouncing back from an eightmonth low in October
On a threemonth basis, the future HPSI rose to 53.2, up from 51.8 on average in the three months to October
Households in every region except Wales expect the value of their home to rise in the coming year, the highest proportion since June 2010
Change in current house prices
Index (HPSI) signals that average house prices fell for the 29th consecutive month in November.
However the proportion of homeowners reporting that the value of their home had risen climbed from 6% to 9%, while the proportion saying that the value of their home had declined fell from 16% to 14%. This resulted in a HPSI reading of 47.6, up from 45.0 in October.
Any figure under 50 indicates that prices are falling, and the lower the figure, the steeper the decline. Any figure over 50 indicates that prices are rising.
The survey of 1,500 households across the UK showed that households in every region bar two felt the value of their home fell over the last month. The two exceptions, as has been the case for most of the year, were London (54.1) and the South East (50.5). Prices were perceived to have fallen most sharply in Wales (39.3) and the North West (45.1).
A lead indicator
Since the inception of the HPSI, the index has been a clear lead indicator for house price trends.
Figure 3 shows that the index moves ahead of mainstream house price indices, confirming the advantage of an opinionbased survey which provides a current view on household sentiment, rather than historic evidence from transactions or mortgage market evidence.
Outlook for house prices
The future HPSI (figure 2), which measures what households think will happen to the value of their property over the next year, rose sharply in November. Around 30% of households anticipate a rise in the value of their home over the next 12 months, while 18% expect a fall.
The resulting index reading is 55.9, marking a substantial bounce back from Octobers reading of 50.5, which was the lowest reading in eight months. On a smoother threemonth average reading, the future HPSI in November was 53.2, up from 51.8 in the three months to October.
Regional outlook
Households in every region except Wales (45.2) expect the value of their property to rise over the next 12 months. London leads the way (63.3), followed by the South East (61.1), but perhaps more notably, households in the North West (53.8) are expecting price growth for the first time in more than six months.
Those aged 55 and over still remain the most cautious in their outlook for prices (53.6), although this is the first time respondents in this age bracket have said they are expecting price rises since June. Those in the 25 to 34 age bracket, the typical age for a firsttime buyer, expect the biggest price rises, perhaps reflecting the increased challenges they face in order to climb onto the housing ladder.
Gr