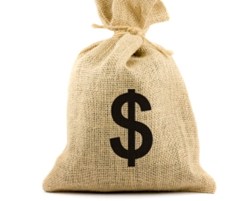 Los Angeles, CA (PRWEB) August 15, 2013
In a recent interest rates study conducted by GoBankingRates.com, deposit account rates were found to decrease year-over-year, while loan rates increased across the board. Unfortunately, this situation is leaving depositors in a two-way bind, as theyre unable to take advantage of todays low-rate consumer loans and continue to earn interest at depressed rates.
Most people simply don't have the money to buy houses — no matter how inexpensive they are to finance — and they certainly aren't going to risk what little savings they do have in a stock market they saw wipe out portfolios overnight just a few years ago, said Casey Bond, managing editor of GoBankingRates.com.
Deposit Product: Average APY; 1-Year Change

Checking: 0.11% APY; -0.03

Money Market: 0.15% APY; -0.04

Savings Account: 0.11% APY; -0.04

Six-Month CD: 0.20% APY; -0.06

12-Month CD: 0.31% APY; -0.08

24-Month CD: 0.47% APY; -0.12
Loan Product: Average Rate; 1-Year Change
15-Year Fixed-Rate Mortgage: 3.43; 0.57

30-Year Fixed-Rate Mortgage: 4.37; 0.82

60-Month New Auto Loan: 3.79; 0.24

48-Month New Auto Loan: 3.67; 0.18
Bond continued, And though interest rates on many banking products have recently spiked in response to comments from Bernanke indicating the Fed might start pulling back on its present monetary policy initiatives, banks would be foolish to start raising rates on savings and CD accounts when the prime rate hasn't budged. Meanwhile, savers continue to hoard their cash in low-interest deposit accounts because there just aren't any viable, safe alternatives, and watch their buying power diminish on two fronts. This is detrimental to old-fashioned savers.
To address the need for viable solutions, Bond recommended a number of ways American savers can be smarter about where they store their money.
To view the complete report and her suggestions, visit GoBankingRates at http://bit.ly/16LzRXs.
About This Study
Deposit account data used in the above study comes from the GoBankingRates interest rate database, which is powered by Informa Research Services. The GoBankingRates database tracks rates belonging to more than 4,000 local, national, and online banks and credit unions. Sources for loan product data come from Informa Research Services, Freddie Mac and Credit Karma.
About GoBankingRates.com
GoBankingRates.com is a personal finance website that connects consumers with the best interest rates nationwide, collecting rates on savings, CDs and checking accounts, as well as auto and mortgage loans from more than 4,000 financial institutions. GoBankingRates.coms editors have been featured on several top media outlets such as US News, Yahoo! Finance, Forbes, The Street, LA Times, Huffington Post and more.
Contact:
Connie Lundegard

GoBankingRates.com

ConnieL(@)GoBankingRates(dot)com

310-297-9233 x112