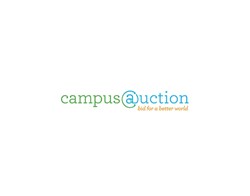 (PRWEB) November 22, 2012
A study of economic indicators suggests that, on a range of levels, todays under-30 demographic is doing comparatively well compared with their parents generation 30 years ago. The data has vital implications for the economic power of Millennials, according to CampusAuction: Bid for a Better World (http://www.campusauction.com).
Despite perceptions that this generation is in a far worse financial situation than their parents were at the same age a logical conclusion based on the economic downturn we are still scrambling out of statistics tell a somewhat different story.
BMO Economics (http://www.bmocm.com/economics) compared the current generation with their parents generation in terms of spending power, income and other financial measures. The surprising outcome is that this generation is doing pretty well.
Real disposable income for young families is about one-third higher in 2011 than it was in 1984, a fact that is probably due to higher individual earnings and more double-income households. While the current generation is still struggling with the aftermath of the financial crisis that began in 2008, their parents generation suffered from massive inflation and ruinous interest rates. That means that today's young families have more buying power than their parents did 30 years earlier. Interest rates, at historic lows today, mean that mortgage payments take less income now than a generation ago.
The news is not all good. Finding work today is more difficult than it was 30 years ago but only marginally so. Real income growth in both periods has not been very good and, more worryingly, young households today suffer from almost twice as much debt (compared to income) as the average young family 30 years ago. Leisure hours today are more scarce than three decades ago.
All in all, though, today's young adults have more wealth, lower housing costs, higher earnings and living standards, and more overall consumer power. This is a welcome bit of largely good news for a generation that has the reputation of coming of age in a difficult time, says CampusAuction CEO Eyal Lichtmann. It suggests that Millennials are well on their way to assuming the role as the most powerful consumer demographic in history. These 80 million young consumers spend $ 400 billion a year already and they have not yet reached their prime earning and spending years.
For businesses, the message should be clear, said Lichtmann. Reaching Millennials and developing brand loyalty is crucial for future success as this generation matures. The flip side of this equation is that there has never been a generation less susceptible to conventional advertising and marketing.
CampusAuction has developed one of the worlds leading Millennial marketing strategies and platforms that reaches this crucial demographic in ways that work, he says.

CampusAuction: Bid for a Better World http://www.campusauction.com connects businesses with socially conscious consumers through an unparalleled marketing platform that helps charities.
For additional information on CampusAuction and a complete media kit, please contact:
Justin CampusAuction

604.224.1015

Justin(at)campusauction(dot)com