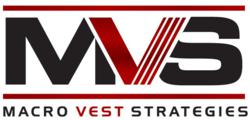 Darien, CT (PRWEB) February 12, 2013
MVS Management LLC Chief Investment Strategist John Olympitis, in a letter to investors posted on the firm's website, stated that he expects the S&P 500 to end the year around the 1550 level.
In the letter, the Darien-based Family Office and Investment Manager states that "Central Bank monetary policy was the driver in 2012 and will continue to be so in 2013″. Olympitis also sees a coming spike in inflation but believes this is a "desired result" to pay down foreign debts.
MVS predicts money flow from maturing bonds will be invested in equities and real estate, driving those markets up. This combined with Fed policy, the letter argues, will be enough to overcome possible dips caused by structural problems in Europe and US political battles. The firm is not optimistic that any pro-growth legislation will be passed by Congress, and battle lines will continue to be drawn along "Taxes vs Spending Cuts", possibly leading to Sequestration or a temporary government shutdown.
A full text of the letter is available at:

http://mvsfunds.com/uploads/MVS_2013_Forecast.pdf
MVS is a Connecticut based Investment Advisor and Family Office that invests in, develops and distributes alternative investments.
For more information, please visit: http://mvsfunds.com/
Related Monetary Policy Press Releases