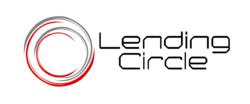 San Francisco, CA (PRWEB) November 27, 2012
The U.S. audit, tax, and business advisory firm KPMG has released a new study showing community banks are being driven to merger and acquisitions in order to grow. The 2012 KPMG Community Banking Outlook Survey has found that excessive costs associated with regulations and compliance is stifling organic growth and forcing community banks to turn to M&A activity as a means to growth.
The survey was conducted among 105 senior community banking executives, with 47 percent of those surveyed citing regulations as the major obstacle to growth over the coming 12 months.
Over one third (35 percent) of those surveyed blame compliance costs for their weakened financial performance. The specific regulations causing the drain are the Basel III initiative and the Dodd-Frank legislation. The survey also found that 34 percent of those surveyed will need to raise new capital to come into compliance, with 29 percent still unsure if they would need to raise new capital to meet compliance guidelines.
Because regulation compliance has become so costly, the rate of organic growth at many community banks has slowed dramatically, forcing them to pursue other avenues of growth. Mergers and acquisitions has become the favored method of growth, with 57 percent of the executives surveyed saying they thought it likely that their bank would be involved in a merger or acquisition within the next five years.
The community bankers surveyed did identify other potential areas of growth. The largest percentage (40 percent) cited asset and wealth management as the best driver of growth over the coming one to three years. A further 30 percent identified cross selling of services as a potential growth opportunity, and 23 percent said they could realize growth through a business model restructuring.
"With an aging population community bank executives are bolstering their asset and wealth management services as customers nearing retirement need these services," John Depman, the national leader of regional and community banking for KPMG, said in a statement.
When asked about the potential size of acquisitions, 47 percent of the survey respondents said they would look for a bank with $ 500 million to $ 3 billion in assets. 16 percent stated a bank with $ 250 to $ 500 million in assets would be an attractive target, and 9 percent said they would be looking at banks with under $ 250 million in assets. Acquisitions should not be problematic, as the survey also found that 74 percent of those surveyed have a significant amount of cash on their books, with 37 percent already planning on using that cash for an acquisition.
About The Lending Circle

The Lending Circle, a division of Sunovis Financial, works to address the great pent-up need for financing nationwide, and will help borrowers with their needs whatever they may be. Their broad network of lenders is positioned to provide capital where it can do the most good. This includes short-term business loans that can be approved quickly without weight on credit scores.
Find More Basel III Press Releases