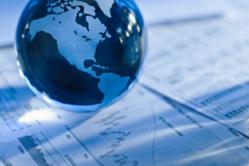 New York, NY (PRWEB) July 18, 2012
Following the corporate earnings release for NIKE, Inc., shares collapsed. Sasha Cekerevac, contributor to Profit Confidential, says this was due to NIKE managements statement that indicated they see further uncertainty in the world economy, raising specific issues in Europe and China among other emerging markets.
In the article NIKE Warns of Slowing Worldwide Economy, Cekerevac notes that with NIKEs global brand, one can only assume that other firms in the equities market will also voice similar caution in their corporate earnings releases.
Cekerevac points out that he has urged investors not to buy, stating the shares were overbought; the shares have since fallen nearly 17%.
While the Olympics and the new NFL contract will be a boost, investors should most likely wait until late 2012 through 2013 when the corporate earnings will be positively impacted by these events, Cekerevac advises.
Cekerevac states that the risks to the global economy are considerable, and wont be fixed anytime soon, weighing down the equities markets over the next few months.
In the long term, howeverlook at possibly beginning to accumulate shares in the fall or perhaps the spring, as prices stabilize and the world economy begins to show some signs of life, suggests Cekerevac. At this point, there are too many economic headwinds to step into this name just yet.
Profit Confidential, which has been published for over a decade now, has been widely recognized as predicting five major economic events over the past 10 years. In 2002, Profit Confidential started advising its readers to buy gold-related investments when gold traded under $ 300 an ounce. In 2006, it begged its readers to get out of the housing market… before it plunged.
Profit Confidential was among the first (back in late 2006) to predict that the U.S. economy would be in a recession by late 2007. The daily e-letter correctly predicted the crash in the stock market of 2008 and early 2009. And Profit Confidential turned bullish on stocks in March of 2009 and rode the bear market rally from a Dow Jones Industrial Average of 6,440 on March 9, 2009, to 12,876 on May 2, 2011, a gain of 99%.
To see the full article and to learn more about Profit Confidential, visit http://www.profitconfidential.com.
Profit Confidential is Lombardi Publishing Corporations free daily investment e-letter. Written by financial gurus with over 100 years of combined investing experience, Profit Confidential analyzes and comments on the actions of the stock market, precious metals, interest rates, real estate, and the economy. Lombardi Publishing Corporation, founded in 1986, now with over one million customers in 141 countries, is one of the largest consumer information publishers in the world. For more on Lombardi, and to get the popular Profit Confidential e-letter sent to you daily, visit http://www.profitconfidential.com.
Michael Lombardi, MBA, the lead Profit Confidential editorial contributor, has just released his most recent update of Critical Warning Number Six, a breakthrough video with Lombardis current predictions for the U.S. economy, stock market, U.S. dollar, euro, interest rates and inflation. To see the video, visit http://www.profitconfidential.com/critical-warning-number-six.