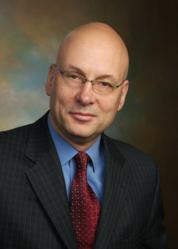 Newark, NJ (PRWEB) June 24, 2013
A New Jersey legislative bill aimed at helping job seekers with a criminal past find employment could instead hinder hiring while triggering an avalanche of both mandatory paperwork and lawsuits, warns Joseph P. Paranac Jr., a shareholder in national law firm LeClairRyan's Newark office.
The proposed Opportunity to Compete Act(S2586) would increase the regulatory burden on New Jersey businesses and divert even more of their limited resources to paperwork, warns the veteran labor and employment attorney. It may spur companies to pull back on their hiring plans at a time when New Jerseys unemployment rate is already above the national average.
Among other restrictions during the hiring process, companies would be prohibited from considering a job candidates convictions for so-called first through fourth degree offenseswhich can include drug possession, battery and shopliftingif the prospective candidate was released from custody more than 10 years ago.
To begin with, during an interview, an employer would be prohibited from asking a prospective job candidate about his or her criminal background, Paranac explains. A company would have to first extend a conditional offer of employment to the candidate, and then obtain the job-seekers permission before ordering a background check. But what happens if the candidate declines to give permission? Many companies could quickly find themselves knee-deep in lawsuits if they withdrew the employment offer at that point.
If a job candidate refuses to permit the background check and the company hires the person anyway, the firm could be in hot water if the individual goes on to commit a violent crime while on the job, he adds. At that point, the company may be exposed to legal liability because it didnt exercise reasonable care in checking out the employees past, Paranac warns. Will the bill pass? Thats hard to predict. Gov. Christie may veto it because of the added regulatory burdens it would place on businesses. But states like Massachusetts, New Jersey cities like Newark, and municipalities like New York City and Philadelphia already have some form of a so-called Ban the Box lawthe reference is to the box on an employment form that must be checked off by an applicant who has been convicted of a crime.
Although the proposed statewide legislation retains some existing federal exemptionsa bank, for example, may be able to require a criminal background check as part of the initial interview process and could reject a candidate who has theft or other convictionsmany provisions in the current form of the bill could create serious obstacles on a number of levels, he says.
Lets say the candidate agrees to the background check, and it turns up criminal convictions that warrant the termination of the conditional job offer, notes Paranac. The company has to first have a good faith discussion with the job candidate to allow him or her to explain any crime or provide evidence of rehabilitation. If the company decides not to hire the person, it must send a registered letter to the applicant explaining the decision and including all of the pertinent documentation associated with the decision. Even then, the rejected applicant has 10 days to appeal to the company, although the employer appears to be under no obligation to hold the position open during that timeframe.
As it stands, the proposed bill appears to allow disgruntled job applicants to directly initiate a lawsuit against a would-be employer, instead of going through state or federal agencies to do so. As its written, the bill would add a tremendous number of obligations to employers in this state and could lead to a flood of lawsuits, Paranac says. If it passes, companies will have to take extensive, and expensive, action to cover themselves, including training their employees to ensure that any employment postings make no mention of a criminal background check, and that they dont ask anything about the subject during an interview unless the job candidate brings it up.
In addition to the costs of retraining everyone, employers will have to document all the steps taken during the entire hiring process, from the job ad to the candidate selection, interview and offer or rejection process, he counsels.
If this bill passes and you place an applicants resume in the reject pile, or otherwise decide not to hire them, your justification generally cant be based on their criminal past, Paranac concludes. Legislation like this can open up a hornets nest of litigation, and businesses should be prepared to take defensive action.
About LeClairRyan
As a trusted advisor, LeClairRyan provides business counsel and client representation in corporate law and litigation. In this role, the firm applies its knowledge, insight and skill to help clients achieve their business objectives while managing and minimizing their legal risks, difficulties and expenses. With offices in California, Connecticut, Massachusetts, Michigan, New Jersey, New York, Pennsylvania, Virginia and Washington, D.C., the firm has approximately 350 attorneys representing a wide variety of clients throughout the nation. For more information about LeClairRyan, visit http://www.leclairryan.com.
Press Contacts: At Parness & Associates Public Relations, Marty Gitlin (631) 765-8519, mgitlin(at)parnesspr(dot)com or Bill Parness, (732) 290-0121, bparness(at)parnesspr(dot)com