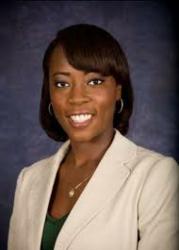 Chicago, Illinois (PRWEB) April 24, 2013
No Margin, No Mission, the social enterprise and national consulting practice that helps organizations with a social mission diversify revenue, expand impact, and build a lasting future through entrepreneurship, innovation, & business strategy, announced that it will launch an Earned Income Training and Business Planning Initiative for nonprofit organizations in Palm Beach County, Florida. The endeavor will commence with a half-day workshop titled "Generating Margin to Grow the Mission of Nonprofits in Palm Beach County". Following the workshop, four nonprofits will be awarded 14 weeks of personalized coaching and technical assistance with No Margin, No Mission's consultants for business plan development tailored to a specific earned income offering.
No Margin, No Mission's Earned Income Training and Business Planning Initiative is a new endeavor in Palm Beach County that is being sponsored and supported by two philanthropic organizations in the region, Allegany Franciscan Ministries and Quantum Foundation. It is being modeled after a similar highly successful initiative that recently took place in Miami-Dade, FL, also sponsored by Allegany Franciscan Ministries. The Chamber of Nonprofit Health & Human Services Agencies in Palm Beach County, with its substantial membership base of nonprofit organizations, is also a partner in the community-based initiative. They will be handling event planning and coordination for the Earned Income Workshop being held at the Boynton Beach Intracoastal Park Clubhouse on Tuesday, June 4th, from 8:30am-2:00pm.
No Margin, No Mission has established a much-needed niche to help nonprofits identify entrepreneurial ways to gain financial stability and independence by reducing their dependence on grants and donations. This is particularly important as the economic challenges of recent years have left many organizations unable to grow, thrive, or even survive. Operating from the premise that many nonprofits have created assets of value that can be sold to other stakeholders to help generate financial resources for their organization — such as curriculum, trainings, keynote speaking engagements, consulting, and a whole host of other offerings — No Margin, No Mission helps leaders apply innovative thinking, entrepreneurial practices, and business strategy to generate new income sources, diversify revenue, and expand impact.
According to Michael Oxman, co-founder and Managing Partner of No Margin, No Mission's Eastern U.S. office: "We're delighted to be engaged with our newest Florida partners in Palm Beach County who believe in the power of business strategy to help nonprofits diversify revenue and plan for the future." Mr. Oxman continued, "These leaders understand that entrepreneurial thinking and business discipline are necessary to the evolution and long-term growth of nonprofits, and that business as usual is no longer a viable approach."
For the two funders in Palm Beach County that are providing generous support for this entrepreneurial initiative, there is consensus that it will be a welcome addition to all of their programmatic other efforts. Upendo Shabazz-Phillips, Allegany Franciscan Ministries' Regional Vice President in Palm Beach, said: "We've seen the impact that No Margin, No Mission has had working with nonprofits in Miami-Dade on a similar entrepreneurial initiative there, and have been so pleased with the results, that we decided to bring it to Palm Beach County." Shabazz-Phillips continued, "For those who are fortunate enough to participate in part or all of this unique endeavor, we believe that they will be exposed to new ways of thinking to help grow the margin and mission of their organizations."
Kerry Diaz, President of Quantum Foundation in West Palm Beach, said: "We need a robust, thriving network of successful nonprofits in Palm Beach County. Those nonprofits are our grantees, helping us fulfill our mission of providing health care access for all county residents through their work.". Diaz continued, "We know that strong, efficient, financially-savvy nonprofits will ultimately result in better services and better quality of care for those who need their help."
Diana Stanley, President of the Nonprofit Chamber of Palm Beach County, expressed her appreciation of those funding this event. "We are deeply grateful to both foundations for recognizing the value that nonprofits bring to our county and for making training of this caliber available to our health and human services community. We believe this experience will prove invaluable to participants as we continue to be required to do more with less."
ABOUT NO MARGIN, NO MISSION
Co-headquartered in Seattle and Chicago, No Margin, No Mission is a social enterprise and national consulting practice that helps organizations with a social mission increase revenue, expand impact, and build a lasting future through entrepreneurial thinking and business strategy.
No Margin, No Mission's nonprofit and foundation clients are located in cities all over the country, including Denver, Hartford, Miami, New York, Orlando, Palm Beach, Palm Harbor, Seattle, Tacoma, Tampa, in addition to several others. Among the many mission-focused organizations on its client roster are Allegany Franciscan Ministries, AtWork!, Catalyst Miami, Children's Resilience Initiative, Connecticut Community for Addiction Recovery, Generation Schools Network, Health Council of South Florida, IDignity, Lotus House Women's Shelter, Medication Assisted Recovery Services Project, The Nonprofit Chamber of Palm Beach County, Quantum Foundation, The John A. Hartford Foundation, Volunteers of America-Western Washington, as well as many others.
With offerings targeted to nonprofit leaders and funders providing support to grantees, No Margin, No Mission engages with clients to consult, train, speak, and implement on topics such as entrepreneurial leadership, social enterprise, revenue diversification, earned income, business planning, intellectual property development, and strategic partnerships, just to name a few.
No Margin, No Mission's co-founders, Larry Clark and Michael Oxman, are cutting-edge thinkers, innovative leaders, and entrepreneurs who are passionate about social change. With collective work experience that spans decades in the nonprofit, for-profit, and foundation sectors, their client relationships have included numerous philanthropies, universities, government agencies, and coalitions.
To learn more about No Margin, No Mission, visit us at http://www.NoMarginNoMission.org.