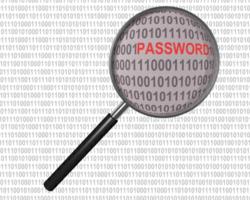 Los Angeles, CA (PRWEB) May 30, 2013
How hard is it to guess a PIN number? The chances of correctly guessing a random PIN number is infinitesimal. However, humans arent random creatures, and they tend to like patterns and numbers that are easy to remember. Unfortunately, this often leaves checking accounts vulnerable to identity theft should their card or information fall into the wrong hands.
The most common PIN number, for instance, is 1234; according to analysis of PIN numbers from firm Data Genetics, one in 10 PIN numbers is 1234. Another study from University of Cambridge found that other popular PIN numbers include birth dates, years 1956-2015, consecutive numbers (like 1111), and repeated number pairs (2020).
So much of your security is reliant upon other people and other institutions, says Steven Weisman, a law and personal finance expert for Scamicide, in an exclusive interview with GoBankingRates.com. This makes it more important for consumers to take steps to manage their risk. You cant completely protect yourself, but you can do things that will dramatically reduce your chances of bad things happening.
The new GoBankingRates.com consumer alert offers a list of PIN number donts that consumers can use to make their checking account less vulnerable to identity thief. Dont use anything that people can find out about you, Weisman advises.
They guide also provides useful tips for choosing a PIN number that is easy to remember, but would be difficult for others to guess. For example, mixing numbers and letters (the numeral value assigned to them by a numeric keypad) to create a unique PIN number.
See the full guide to PIN number security: http://www.gobankingrates.com/banking/how-to-create-checking-account-pin-easy-remember/
For questions about this consumer guide or to speak with a GoBankingRates.com editor, please use the contact information below.
About GoBankingRates.com
GoBankingRates.com is a national website dedicated to connecting readers with the best interest rates on financial services nationwide, as well as informative personal finance content, news and tools. GoBankingRates.com collects interest rate information from more than 4,000 U.S. banks and credit unions, making it the only online rates aggregator with the ability to provide the most comprehensive and authentic local interest rate information.
Contact:
Jaime Catmull, Director of Public Relations

GoBankingRates.com

JaimeC(@)GoBankingRates(dot)com

310.297.9233 x261
###
Sources:

Data Genetics, PIN Analysis, September 2012.

University of Cambridge Compute Laboratory, The security of customer-chosen banking PINs, 2013.