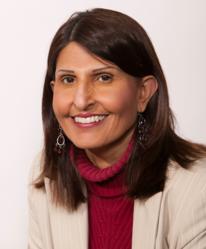 Sunnyvale, California (PRWEB) December 02, 2011
Satu Johal, CFO at Pathways Home Health & Hospice, received the Silicon Valley Business Journal 2011 CFO of the Year Award in the Nonprofit Company Category. The CFO of the Year Awards were established by the Silicon Valley Business Journal to recognize CFOs for their part in the success of their enterprises. Johal was honored for her ability to navigate current economic challenges and for her skill in dealing with a myriad of financial regulations.
Johal has been with Pathways Home Health, Hospice & Private Duty since 1987. During that time, she has been promoted through the ranks from Director of Business Operations to Director of Finance to CFO. In addition to her CFO financial responsibilities, Johal also oversees the not-for-profit home health and hospice organizations administration services, facilities and IT department. She also filled the role of COO for five years and is currently the companys Incident Commander for the Pathways Emergency Response System.
Satus commitment to Pathways and the care we provide to our hospice and home health patients is central to our success, said Barbara Burgess, CEO of Pathways Home Health, Hospice & Private Duty. For more than 24 years, she has used her financial knowledge and leadership skills to focus our resources and support our staff as they serve at the bedside of our patients and their families.
The Silicon Valley Business Journal CFO awards are given annually to executives in five different corporate categories. The categories are Large Public Company, Small Public Company, Private Company, Venture-Backed Company, and Nonprofit Company. There are two finalists and one winner in each category.
About Pathways Home Health & Hospice

http://www.pathwayshealth.org/
Pathways Home Health & Hospice is a non-profit community based organization. Founded in 1977, Pathways now serves over 5000 families annually in five Bay Area counties. We care for patients in their place of residence, whether it be their home, hospital, nursing home or assisted living facility. Affiliated with El Camino Hospital and Sequoia Hospital since 1986, Pathways is accredited by The Joint Commission and is a member of the Visiting Nurses Association of America, California Hospice & Palliative Care Association, the California Association of Health Services at Home, and the National Hospice & Palliative Care Organization.
Donations received from the community by Pathways Home Health & Hospice provide services that would otherwise not be available, including 24/7 access to a specialized team of care providers, family bereavement counseling and support, integrative therapies, caregiver support, comfort care, and funding for under- and uninsured patients.
###
Find More Financial Regulation Press Releases