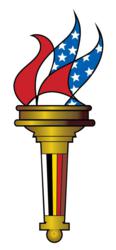 Galena, IL. (PRWEB) September 24, 2012
Paul Volcker, former Chairman of the Federal Reserve Bank, admitted that the current Federal Reserve Bank under Chairman Ben Bernanke, should be taken under review. Volcker made this admission under questioning whether the Federal Reserve Bank had bitten off more than it could chew, on Robert Wolfs, Impact Players, television program.
"Is too much being centered in the Federal Reserve now, should there be a different arrangement? I'm not ready to take it away from the Federal Reserve entirely, but it deserves a look, it deserves a review of how we have organized the regulatory system," Volcker concluded.
This is exactly what weve been talking about, responded founder of Elect A New Congress (http://www.electanewcongress.com), Wm W. Fawell. And this is why we released our study, The Orderly Removal and Replacement of the Federal Reserve Bank, earlier this week.
This shows its not just us and every other American citizen that is frustrated with the Federal Reserve as it continues to plague America with its continual bailouts of the 2B2Fail banksters and dragging America deeper into the abyss everyday, Fawell pointed out. Now it includes none other than the iconic Paul Volcker.
Were not a reed in the wind, this is a growing storm that is sweeping the Nation.
Our study, Fawell pointed, lays out the terms and conditions required for the seamless and non-disruptive but necessary replacement of not only the mission statement of the Federal Reserve Bank, but also the Federal Reserve Bank. This would allow the essentially bankrupt Federal Reserve Bank to close its doors at 4:30 PM on Friday, and reopening the doors as an American Reserve Bank (ARB), the following Monday, at 8 AM.
Key features of the FEDs removal and replacement are as follows: