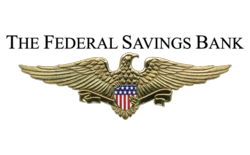 Chicago, IL (PRWEB) June 18, 2013
The Federal Savings Bank is proud to echo news from the U.S. Commerce Department's Bureau of the Census that Housing Starts rose 6.8% from April to May.
While the news for housing starts was positive, the data for building permits on new single family homes was even better as it hit a 5 year high.
"We are telling perspective clients that the housing market is on the road to recovery. Provided personal finances are in order to suggest buying a home now as mortgage rates remain relatively low while home prices continue to rise," says Nick, a banker at The Federal Savings Bank.
Indeed with the housing market on the rise, first-time homebuyers are being told to review their personal finances and consider the payment factors of a new home. Utilities, property taxes, and mortgage payments are primary factors when deciding to purchase a home. The Federal Savings Bank encourages all first-time hombuyers to purchase a home now as mortgage rates may rise soon based on unemployment.
The Federal Reserve hinted in December 2012 that it will begin to raise interest rates if unemployment fall to 6.5%, On this note, it is important to consider the balance between rising home prices and relatively low interest rates which are still available. This combination gives first-time homebuyers a great opportunity, especially to buy a home based on location that perhaps was not possible in 2006.
For more information on the housing market or obtaining a low rate mortgage, please contact a loan officer at The Federal Savings Bank
Find More Interest Rates Press Releases