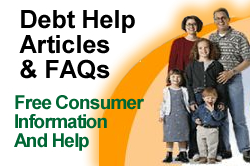 Pittsfield, MA (PRWEB) April 10, 2013
Curing the underlying cause of budget trouble provides the only path to long term financial stability. The new tutorial for Financial Firebird's interactive Personal Home Budget analysis calculator helps people proceed through the tool an enable them to understand and correct their spending problems.
One might guess that a leading reason people get into deep debt trouble with credit cards and potentially end up in bankruptcy stems from knowingly making conscious poor decisions about overspending and abusing credit cards. Certainly, a few people fall into the category, but even more consumers run into problems because they simply don't understand their own spending habits and let the situation advance until bankruptcy remains their only option. Financial Firebird Corporation built a unique interactive program to help identify when people face these issues, even when they have no idea they entered a danger zone, and once discovered to help them resolve their personal budget issues.
Financial Firebird Vice President, Mory Brenner, who formerly practiced law as a debtor attorney pointed out "A large percentage of people who get into debt trouble, particularly with credit card debt, honestly can't identify their problem. At the root of these issues an outside expert discovers a basic lack of comprehending a persons' expenses. I remember a couple early in my years as a lawyer when I came to understand the depth of this particular incident. When they came in to deal with both credit card debt and imminent foreclosure and I asked what led to their debt they answered in frustration they had no idea. They gave a quick synopsis of their two incomes, mortgage and other expenses and their figures yielded a hypothetical cash surplus. As I spoke to more and more people like this I came to the conclusion that their main problem revolved around the fact that they didn't maintain a grasp on where their money went."
Attorney Brenner established the system for people to accurately discover their true expenses and in doing so learn the extent that changes needed to be made. Years later Financial Firebird programmed the system into an internet application offered free to anyone wanting help. While the system came about to help people drifting into debt, it may also be of use for people saving for retirement or just trying to improve their cash flow or better understand their budget.
Some people may feel a bit overwhelmed when they first encounter the budget tool. New improvements and the tutorial make it much easier to use that it had been in the past. To do its job consumers need to take the time to understand how it works and enter all data required. Most budget calculators simply add and subtract numbers input by the user. The Financial Firebird Budget Calculator performs analysis and asks a person to rethink their answers because they entered a budget with inaccurate income or expense figures. It repeats its request until it determines that the budget reflects the true representation of the persons income and expenses. It than lets the user know about the major problems such as if they use debt to support their lifestyle.
The new tutorial guides the reader step by step through the process of how to use the budget calculator. as well as what to expect for results and how to make adjustments to balance a personal home budget. At eight pages long with graphics depicting what users will see as they move through the budget process the new tutorial will allow many people to achieve the goal of a balanced budget where they may previously given up, and as no other known program provides this type of analysis it's critical that people headed for disaster figure out what they need to do in order to set their finances straight. Some may find it helpful to open the tutorial in another window to have it side by side with the budget calculator as they proceed through it. Only once these budget issues get resolved can a person look for one of the debt help solutions, otherwise even a chapter 7 or chapter 13 bankruptcy to wipe out all debt will only put the person back in the same position if they never fixed the budget imbalance causing the problems.
Even with the new streamlining and better explanations the budget calculator process may require hours for people get things right, but for a couple looking to buy a first home, retire comfortably or just avoid bankruptcy the budget system proves itself as a potentially life changing tool.
About

Personal Home Budget and its sister sites, including the Retirement Income Calculator aim to educate people with financial trouble or trying to avoid problems before they start, and are affiliated with the Financial Firebird Corporation's Bankruptcy Alternatives Group. The sites provide truly free information web resources with a goal of providing no cost information to consumers, allowing them to make the best decision based on their own individual case.
Find More Financial Stability Press Releases