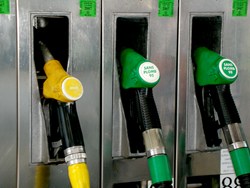 (PRWEB UK) 29 August 2012
The AA has warned that fuel price increases in the last month could risk damaging the UK governments inflation targets and herald the arrival of record prices in the next few weeks.
Tiger.co.uk, home of cheap car insurance quotes for many of Britains hard-pressed motorists, has learned from the AAs research that fuel pump prices have risen a staggering 2.5% in the last month alone, equating to increases of 3.3p per litre of petrol and 3.2p per litre of diesel. These take average prices to 135.5p and 140.5p for petrol and diesel respectively, still short of the record highs of 142.5p and 147.9p recorded in April this year. But with wholesale fuel price increases not yet having found their way through to pump prices in part due to fierce price competition at supermarkets there are fears that prices will continue to rise over the next few months.
The recent increases mean that a two-car family will be spending