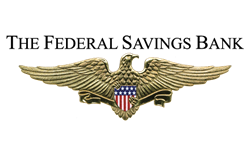 Chicago, IL (PRWEB) July 16, 2013
The Federal Savings Bank has been informing its potential clients that Phoenix, AZ is experiencing an unusual amount of buying activity from an unusual segment of buyers. According to the AZCentral.com, these buyers are those that recently lost their homes due to foreclosure over the past few years.
"Perspective applicants who have lost their homes before find the news uplifting because it reassures them that obtaining a mortgage is once again possible," says Nick, a banker at The Federal Savings Bank. He carries on in saying "this is a pleasant surprise for applicants."
According to AZCentral.com, Mike Metz of a Scottsdale based loan company said, "Probably 25 to 30 percent of the borrowers calling us now have had a short sale or foreclosure in their past."
One must remember that the Phoenix housing market plunged more than 50% during the housing bust. A June 18th article in the Wall Street Journal gives a chart showing this period decline.
The added demand these new mortgage applicants bring is bringing further support to the demand in housing. Property values are already on the rise due to lower unemployment, stable financial markets, and a tight housing supply. One can only expect banks to ease credit standards further and allow more individuals who have lost their homes to once again obtain a mortgage.
With both interest rates and home values on the rise, The Federal Savings Bank encourages potential lean holders to apply now for a loan. "The sooner the better," says Nick. Applying for a loan takes time, the experience lets the applicant know how much of a home their can afford based on their finances, as well as the rate.
To get started on a home loan application, please contact a loan officer at The Federal Savings Bank (877) 788-3520.
Find More Interest Rates Press Releases