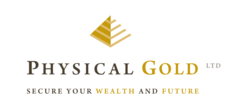 (PRWEB UK) 16 January 2013
Gold was set for its third straight session of gains on Monday, pushed by expectations that the worlds key central banks will continue their ultra-loose monetary policies, reports Reuters.
Gold was up 0.3% to $ 1,682.69 an ounce on Monday Morning, with prices expected to rise to $ 1,701 an ounce.
If monetary policies continue at some of the worlds leading central banks, many investors predict that this will support gold and lead to a further rise in prices.
A spokesperson for Physical Gold said:
Quantitative easing and monetary policies such as the ones we saw last year support the price of gold, as it is a good hedge against inflation. Banks printing more money drives down the value of paper currency, which is why it leads so many people to turn to gold. With the world economy as it is, gold investment is an essential part of a portfolio.
Physical Gold is continuing to monitor these latest developments with interest.
Physical Gold Ltd is a leading UK gold dealer, helping investors diversify their portfolios with innovative investment solutions. Renowned for their ground breaking products such as the Sipp gold and Gold Accumulation Account, the firm specialise in providing customers with tailored assistance in sourcing the best gold for their personal requirements. Based in London, the team are BNTA accredited and have an unrivalled knowledge of the gold market as well as an exceptional understanding of the general financial markets.