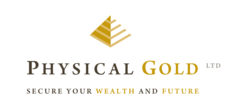 (PRWEB UK) 24 January 2013
Gold prices hit a one month high as the Bank of Japan announced bold stimulus measures in an attempt to revive its economy, according to a report by Reuters.
According to the article, Spot gold reached a high of $ 1,695.76 an ounce before settling at $ 1,691.84 on Wednesday, as investors weighed up the supportive easy monetary policies being introduced by central banks.
Another supportive factor to gold came with the US House of Representatives and their plan to pass a bill on a nearly four month extension of the borrowing limit, the article said.
Central bank monetary policies supported gold investment greatly in 2012, and looks to continue this trend into 2013.
A spokesperson for Physical Gold said:
As world economies continue to struggle, it seems that many central banks will keep up their monetary easing policies for the time being. This will continue to support the price of gold and could see us reach record prices as investors look for a hedge against inflation.
Physical Gold is continuing to monitor these latest developments with interest.
Physical Gold Ltd is a leading UK gold dealer, helping investors diversify their portfolios with innovative investment solutions. Renowned for their ground breaking products such as the Sipp gold and Gold Accumulation Account, the firm specialise in providing customers with tailored assistance in sourcing the best gold for their personal requirements. Based in London, the team are BNTA accredited and have an unrivalled knowledge of the gold market as well as an exceptional understanding of the general financial markets.
Related Monetary Policy Press Releases