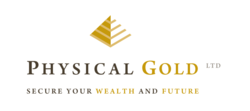 (PRWEB UK) 30 January 2013
The US Federal Reserve is expected to announce further monetary stimulus on Wednesday evening, and confirm it will keep $ 85 billion in monthly bond buying until unemployment rates drop considerably.
Spot gold was hovering around $ 1,662 an ounce on Wednesday morning, but is expected to rise.
While the US economy seems to be making some recovery, global inflation outlook is firming due to ultra-loose monetary policies being adopted by central banks in key economies. This is expected to benefit gold investment as an inflation hedge.
A spokesperson from Physical Gold said:
Gold is a favourable commodity to hedge against inflation as it largely retains its value compared to paper currencies during times of inflation. Monetary policies by central banks supported the price of gold last year, and saw it reach impressive highs. If further monetary policies are introduced this evening, it should support gold strongly.
Physical Gold Ltd is a leading UK gold dealer, helping investors diversify their portfolios with innovative investment solutions. Renowned for their ground breaking products such as the Sipp gold and Gold Accumulation Account, the firm specialise in providing customers with tailored assistance in sourcing the best gold for their personal requirements. Based in London, the team are BNTA accredited and have an unrivalled knowledge of the gold market as well as an exceptional understanding of the general financial markets.